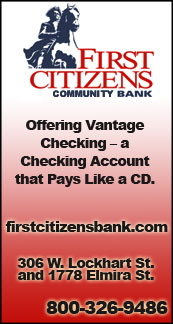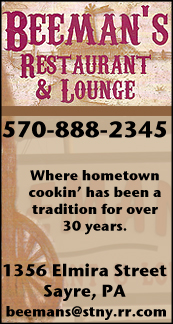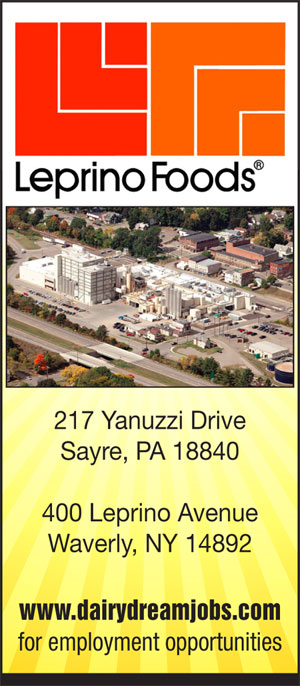 NTL GIRLS SOCCER: HANEY'S GOAL IN FIRST MINUTE OF OVERTIME LIFTS SAYRE TO 1-0 WIN OVER WYALUSING (24 PHOTOS) (2018-10-10)


Valley Sports Report
SAYRE — Freshman Roz Haney scored 42 seconds into overtime to lift Sayre to a 1-0 win over Wyalusing here Wednesday evening in NTL girls soccer action at the Lockhart Street Bowl.

"It was a very physical game and Wyalusing definitely came with their 'A' game," said Sayre coach Tracy Mennig. "We were caught standing and watching a lot of the first part of the game.

"We also had some great opportunities that we couldn't capitalize on," she noted. "(Our girls) were ready coming out of the second half into the overtime and knew they had to push through."

Sayre had a golden scoring opportunity about five minutes into the game when Pearl O'Conner made a diving save on a shot by Maddie LaManna, but couldn't control the rebound. LaManna corralled the rebound and ripped a shot that ricocheted back to her off a Lady Ram defender.

This time, she poked the loose ball to Lauren Krall, whose shot bounced off a pair of Wyalusing defenders, then to O'Conner.

While Sayre controlled the ball for the first 30 minutes of the game, Wyalusing controlled the final 10 minutes of the first half, taking three of their six shots-on-goal.

Both teams had scoring opportunities, but O'Conner and Sayre keeper Camry Lane were up to the task, maintaining a scoreless tie through regulation.

The Lady Redskins struck quickly in overtime as Stephanie Klovekorn brought the ball down field from the kickoff, slid it to Abby Moliski, who it to Haney, who poked it into the side of the net for the game-winner.

Sayre had a 22-6 advantage in shots-on-goal, and a 3-0 edge in corner kicks.

O'Conner recorded 21 saves in net for Wyalusing, while Lane had six for Sayre.

Sayre, now 10-5, returns to action at Bloomsburg.

——————

IN PHOTO: Sayre's Roz Haney. … PHOTOS BY TIM BIRNEY.




Print Friendly Version
You've asked about helping ...
here's your chance. Click HERE