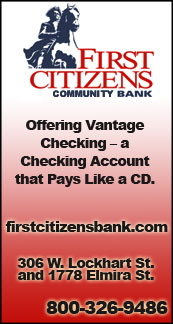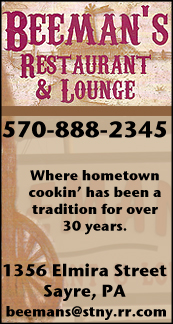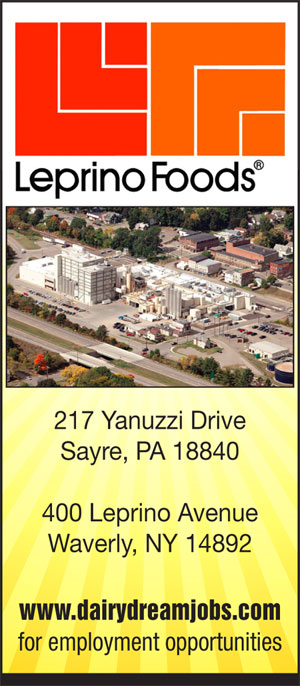 IAC VOLLEYBALL: TIOGA KNOCKS OFF WATKINS GLEN, 3-1 (2018-10-10)


Valley Sports Report
WATKINS GLEN — Tioga will arrive at Candor Friday night in need of a win to pull into a first-place tie in the IAC South Small School Division after a 3-1 win over Watkins Glen here Thursday night in volleyball action.

The Lady Tigers are 12-1, while Candor is 12-0 after a sweep of Edison Wednesday. Candor can clinch a share of the division title with a win Friday.

Tioga found itself in a battle early, winning the first set 25-22, but dropping a 25-23 decision in the second set.

The Lady Tigers kicked into high gear to close out the match with wins of 25-10 and 25-15.

Giovanna Rossi led Tioga with 16 points, including four aces, six digs, three kills and four blocks, while Madison Macumber had 14 points, including three aces, nine digs, and five setter assists, and Olivia Ellsbree added 11 points, three digs, and two kills.

Kylee Ingersoll had four points and five digs for Tioga, while Allyson Chapman had four points (two aces) and three digs, Bri Stoughton had two points, and three digs, to go along with a team-high six kills and five blocks.

Shaina Franks recorded two points, nine digs, and one block for the Lady Tigers, while Chloe Bellis had two points, three kills, three digs, one block, and 10 assists, Bri Rossi registered three kills and nine digs, Katelyn Perry added six assists and four digs, and Ari Manwaring chipped in with four kills, one block, and five digs.

JV: Tioga swept Watkins Glen by scores of 25-19, 25-19 and 25-12 in the junior varsity match.

Emma Hall led Tioga with 10 points and six kills, while Molly Bombard had seven points, 12 assists, three kills, and three digs, Mercedes Allen added seven points, Kindra Wessels had five points, eight kills, seven assists, and three digs, and Julia Bellis chipped in with five kills and three digs.

——————

IN PHOTO: Tioga's Giovanna Rossi.





Print Friendly Version
You've asked about helping ...
here's your chance. Click HERE