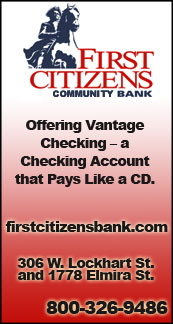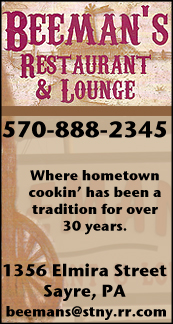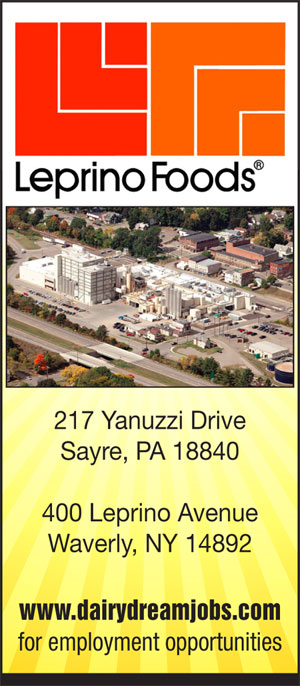 DISTRICT 4 VOLLEYBALL: WILLIAMSON RALLIES TO TOP ATHENS, 3-1, IN CLASS AA QUARTERFINALS (2018-10-27)


Valley Sports Report
TIOGA JUNCTION, Pa. — After winning a grueling first set, Athens dropped three straight in a 3-1 loss to Williamson here Saturday morning in the quarterfinals of the District 4, Class AA volleyball playoffs.

"What a great experience for the girls," said first-year Athens coach Heather Hanson. "It's the next level, they haven't been here for a long time, so this was new and they fought hard.

"Tournament time is the best," she noted. "You never know what will happen and it will be exciting
to try for it again.

"The Lady Wildcats sent a message this season, watch out in the future," added Hanson. "I am so, so, so proud of these girls."

The Lady Wildcats, who finish the season at 9-9, won the first set 28-26, but the Lady Warriors bounced back with wins of 25-20, 25-23, and 25-21.

Junior Haley Barry led Athens with 10 service points, and 25 digs, while senior Amelia Martin had nine points (two aces), six kills, one block, seven setter assists, and 22 digs, sophomore Taylor Field had eight points and 26 digs, and sophomore Kayleigh Miller added seven points (two aces), 17 assists, and 11 digs.

Senior Meghan McDuffee had four points, 12 kills, four blocks, and two digs, and sophomore Leah Liechty registered 19 kills and five blocks, while junior Cassidy Stackpole had four points, and 16 digs, and Kylie Jayne chipped in with five digs.

Hanson bids farewell to three seniors.

Meghan (McDuffee), Amelia (Martin) and Paige (McCarthy) have set the tone as seniors and have made history for this team," she said.




Print Friendly Version
You've asked about helping ...
here's your chance. Click HERE