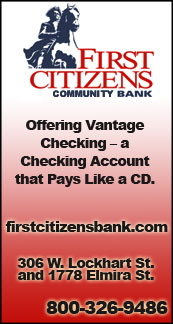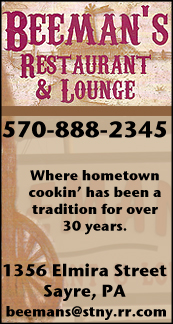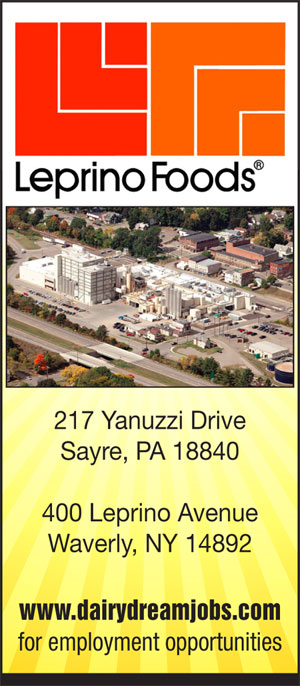 SECTION IV FOOTBALL: TIOGA BLANKS WALTON, 35-0 — ADVANCES TO SEVENTH CLASS D TITLE GAME IN EIGHT YEARS (24 PHOTOS) (2018-10-28)


By TIM BIRNEY
Valley Sports Report
JOHNSON CITY — Tioga overcame some early confusion on offense to pound out 420 yards on the ground in a 35-0 rout of Walton in a battle of state-ranked teams in the semifinals of the Section IV, Class D football playoffs here on a cold and rainy Saturday afternoon.

Tioga entered the contest ranked 4th in Class D, while Walton was ranked 12th. Both teams were 6-2.

With the wind gusting and a steady cold rain in the air, the Tigers threw the ball just three times in the win.

"We were preparing all week for bad weather," said Tioga coach Nick Aiello. "Honestly, the weather was better than I was expecting.

"What I figured (Walton) was going to do against us, and the weather dictated what we were trying to do on offense.

"The plan with blocking was to get a hat on a hat because we knew they were going to bring a lot of pressure," added Aiello. "Again, we stepped up and blocked really well, and eventually our running backs got it going."

After forcing Walton into a quick three-and-out, senior John Worthing broke off an 18-yard run, and freshman Emmett Wood scampered around end for 23 yards to move the ball to the Walton 30.

Four plays later, the Tigers turned the ball over on downs at the Warriors 22.

After another three-and-out, and a 6-yard Walton punt, Tioga took over at the Warrior 33, but again turned the ball over on down four plays later.

"We were really confused by what (Walton) was doing at first," said Aiello.

"What was nice, though, is we made adjustments before halftime," he noted. "The guys were able to talk it through on the sidelines, and that's what's nice about having an experienced line.

"Most of these guys have started 20 or 21 games, so they've seen a lot of different looks," added Aiello. "They did a nice job adjusting."

After forcing another Walton punt, Tioga took over at its own 38 early in the second quarter. Ten plays later, Wood scored on a 3-yard TD to make it 6-0 with 8:03 left in the first half. Tioga's run for conversion was stuffed to keep the lead at 6-0.

Walton did pick up its second first down of the game in its next possession, but on fourth-and-two at the Tiger 44, Tioga senior Tanner Hollenbeck led a gang tackle to force a turnover on downs.

Tioga ripped off chunks of yards in a six-play scoring drive with Wood twice breaking loose on 12-yard runs, and John Worthing recording a pair of 13-yard gains, including a TD scamper to make it 12-0 with 2:39 left in the first half. Junior Brady Worthing tacked on the conversion with a QB keeper to extend the lead to 14-0.

The Tigers opened the second half with a mental mistake, and ended up pinned on their own 8 after not cleanly fielding the kickoff.

Facing a third-and-9 at the 9, John Worthing broke through the line, cut outside and rumbled 36 yards to the Tioga 45.

After a 13-yard run by John Worthing, Wood went off right tackle, ran through a tackle and sprinted 42 yards for a TD. Hollenbeck's PAT kick made it 21-0 with 9:55 remaining the third quarter.

"That was a huge drive," said Aiello. "We didn't field the kickoff and I'm thinking we're going to have that five-minute lull that has plagued all season, but John (Worthing) made a nice cut, up and out, and it set the tone. Then, Emmett (Wood) breaks that long run … after that, we were able to breathe a little bit more and go back to work."

After a Walton three-and-out, Tioga put together a 19-play, 9-minute drive, but ended up turning the ball over on downs at the Walton 14.

Moments later, junior Mason Booser picked off a pass and returned it 25 yards to the Walton 27. Two plays later, Wood scampered 24 yards for a score to make it 28-0 with 8:14 left in the game.

Booser tacked on the finals score of the game with a 12-yard TD run with 3:03 remaining.

Wood led the Tigers with 162 yards and three TDs on 16 carries, and John Worthing had 160 yards and one TD on 19 carries, while senior Owen Wanck added 55 yards on 13 carries.

Tioga limited Walton to 112 yards on 33 carries, and just 31 yards through the air.

Tioga had a 21-6 advantage in first downs.

Aiello was pleased with his defense's performance, which was led by senior Austin Lamb.

"We do goal sheets every week, and (Austin Lamb's) goal was 10 tackles," said Aiello. "He had to have that many, and probably quite a few more. He was a man-child in the middle of the field, and he needs to be from here on out.

"Every film we had on (Walton), they moved the ball," noted Aiello.

"It's like looking in a mirror in a lot of ways," added Aiello. "We do a lot of similar things that they do, and they've been doing it a lot longer than we have. Those are some tough plays to stop, and our defense played well today."

With the win, Tioga advances to its seventh Section IV championship game in eight years. The Tigers are 6-0 in those games.

Tioga will play Greene Friday at 5 p.m. at Union-Endicott's Ty Cobb Field. The Trojans advanced to the title tilt with a 24-23 upset win over unbeaten Sidney, ranked 3rd in New York State, prior to the Tioga-Walton game.

"I wasn't surprised at all that Greene won," said Aiello. "Sidney only beat them 26-23 earlier this season.

"From what I saw, Greene had an excellent (defensive) game plan for the athletes they have," he noted. "They executed it well, and it led to a few interceptions."

Tioga beat Greene 41-13 in Week 8 to clinch the Division VI title.

"It's going to be a different ball game Friday," said Aiello.

"I don't think it will be a matter of over-confidence with our kids," he said. "I think it will be a matter of having a real good week of practice, and understanding that the team we faced two weeks ago means nothing, because we're facing them on turf.

"We just have to come ready to play," added Aiello. "I know they'll be looking to knock us off for sure."

——————

IN PHOTO 1: Tioga's Emmett Wood. … PHOTOS BY TIM BIRNEY.




Print Friendly Version
You've asked about helping ...
here's your chance. Click HERE