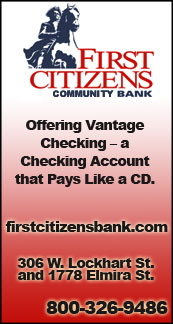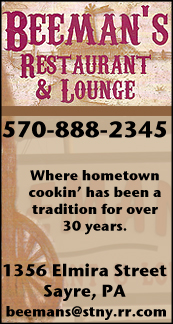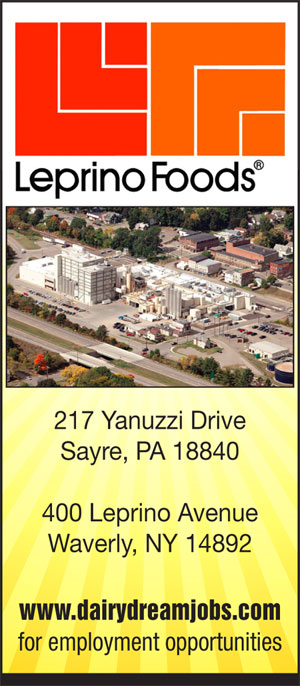 THE FINAL WORD: THOUGHTS ON FOOTBALL WEEKEND ... AND MUCH MORE (2018-10-31)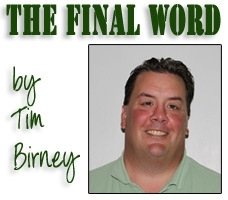 The "Rusty Rail" rivalry and a pair of New York State playoff games gave me the rare opportunity to see all four Valley teams in the same weekend, and it was an entertaining two days of football.



Athens entered Friday night's Rusty Rail game riding a 17-game win streak against arch-rival Sayre.

Before Friday, it was far from a rivalry, it more like "the hammer, and the nail," but the Redskins changed all that with a dominant second half of football at Alumni Stadium.

It didn't start out that way, however, as Athens scored first and led 7-0 after one quarter.

The Redskins tied the game early in the second quarter, but Athens answered just two minutes later, scored two points on a fake extra-point and led 15-7.

Senior Gage Carnrike returned the ensuing kickoff to midfield, and two plays later junior Isaiah Firestine ripped off a 45-yard TD run. Freshman QB Brayden Horton tacked on the conversion to tie the game at the half.

It was an evenly-played first half, but like they did last week against Muncy, the Redskins came out of the locker room on fire.

Sayre dominated the second half in the trenches, and the Redskin run game clicked. Firestine scored two second-half TDs, and Sayre tacked on two-point runs after each to take a 31-15 lead late in the game.

Sophomore Zach Belles was a force on the defensive front, forcing Athens senior Kaden Rude to run for his life on several occasions.

The Redskins finish the regular season at 6-4, and did so in style, winning five of its last six, including season-ending wins over Muncy and Athens.

Sayre's win over Class AAA Athens vaults them into the third seed and a rematch with second-seed Muncy Friday night at Muncy. The win also bumped NTL Small School champ Montgomery out of the playoffs.

I would say the Redskins turned the corner under first-year coach Kevin Gorman with the win over Muncy, and made a statement with its win over Athens. Already a successful first year, a win at Muncy Friday would make Gorman's initial season one for the ages — transforming a 1-9 team in 2017 into a District 4 finalist would be legendary.

And what does the future hold? The Sayre JV and junior high teams also beat Athens this season, and had winning season.

The Redskins graduate 12 seniors, which is a big hit for a Class A program, but the cupboard is far from bare with a strong junior class, and a load of athletes in the sophomore and freshmen classes. And, the junior high team will add to the mix next fall as well.

——————

The Wildcats will only graduate eight seniors, but seven of the eight are starters — most of them two-way starters.

The big question will be at quarterback with the loss of senior Kaden Rude. Longtime coach Jack Young may turn the reigns over to a freshman in 2019, which is always an interesting experience.

The Wildcats will return the majority of its offensive line, as well as tailback Damian Hudson, tight end Ben Pernaselli, and wide receiver Keegan Rude.

Sophomores-to-be Shayne Reid and Troy Jennings should make big impacts next season for Athens, and the junior high team could produce a couple freshman who see playing time in their initial varsity season.

The Wildcats wrapped up a 4-6 regular season and face a tough task when it travels to second-seed Montoursville Saturday in the Class AAA quarterfinals.

Looking ahead, Athens may be hard-pressed to play better than .500 next season.

——————

Waverly played a defensive gem in a 20-5 win over Newark Valley Saturday afternoon to advance to their sixth Section IV championship game since 2008.

The Wolverines held a Cardinal offense that average 30 points per game, including four games with 46 points or more, to just 118 yards in total offense and 2.6 yards per carry on 36 rushing attempts.

Waverly's offense pounded out 204 yards on the ground and threw for 88 more. Sophomore David Hallett was the workhorse, running for 106 yards on 29 carries, and senior QB Colby Sindoni added 55 rushing yards, while completing 4 of 6 passes.

Waverly dominated in the trenches, and used its quickness on the perimeter to take away Newark Valley standout Caden Bennett's game-breaking abilities.

The Wolverines now face an unbeaten Susquehanna Valley team that many pundits consider odds-on-favorite to win a state title, but this is nothing new for Waverly coach Jason Miller, who has had to prepare for powerhouse Chenango Forks teams many times in the past.

——————

Tioga turned in a workmanlike performance late Saturday afternoon in a 35-0 win over Walton to advanced to their seventh Class D title game in eight years.

Walton was physical, perhaps as physical as any team the Tigers have played this season, but Tioga more than matched their physicality, and enjoyed a big advantage in team speed.

Freshman Emmett Wood and senior John Worthing rushed for 162 and 160 yards, respectively, as the Tigers pounded out 420 yards on the ground.

Wood has the deadly combination of size, speed, and power, while John Worthing runs so much harder than I ever expected he would, and possesses great balance and deceptive speed.

Defensively, senior Austin Lamb was dominating, and senior Owen Wanck continues to be a consistent presence.

Tioga, which is 6-0 in Class D title games in coach Nick Aiello's nine-year tenure, advances to face Greene, which upset unbeaten Sidney 24-23.

The Tigers beat Greene 41-14 in Week 8, but don't expect a cakewalk Friday night. The game will be played on turf, which will not only benefit Tioga, it will benefit Greene's athleticism as well.

——————

I have to talk a little about the weather Saturday.

By the time Tioga kicked off at 3 p.m., it wasn't too bad. The rain had all but stopped, aside from a mist at times, and the wind was gusting a bit on the hill at Johnson City.

But at noon, for the kickoff of the Waverly-Newark Valley game, it was brutal. A steady rain and wind made for difficult conditions at Binghamton's Alumni Stadium. Both teams handled the conditions fairly well, but it made it tough to put the ball in the air.

The rain subsided in the second half, and Waverly was able to complete a few key passes, but even then it was as much the element of surprise as it was the easing of conditions.

The biggest impact of the weather was felt on the early game at Johnson City, where Sidney's standout QB Ryan Harris, who had thrown just four interceptions all season, was picked off five times in a 24-23 loss to Greene.

Live by the forward pass, and die by it.

——————

I have a bit of an addendum for my critical words on District 4 scheduling from last week.

Williamson has been the host for District 4 volleyball's finals in recent years, much to the chagrin of many during the Lady Warriors district title runs a few year back.

I don't think it's ideal that Williamson has a constant home-court advantage, but picking a site for the semifinals and finals is acceptable.

The problem is that fifth-seed Williamson was also allowed to host fourth-seed Athens Saturday in a district quarter-final match. I call BS on this one.

There is no reason Athens should not have hosted that match. None whatsoever.

Doing things the easy way is rarely the same as doing things the right way.

In case you missed it, the Lady Wildcats swept Williamson at home earlier in the season. They lost a 3-1 decision Saturday.

——————

The Waverly girls soccer team turned in another stellar performance against powerhouse Chenango Forks, but came up short for the third straight year in the Section IV, Class B finals.

The Lady Wolverines, led by defenders Wendi Hammond, Alex Tomasso and Cora Smith, held Chenango Forks off the board for more than 66 minutes, before the unbeaten Lady Blue Devils finally broke through.

Junior keeper Kaitlin Clark hadn't been tested much prior to Monday night, thanks to the stellar defense in front of her, but on Monday she stood in against Chenango Forks' onslaught and recorded several nice saves.

Waverly graduated four starters, including a pair of 50-goal scorers last year. This year, they'll lose six more seniors, including stalwart defenders Hammond and Tomasso.

Coach Tara Hogan has directed the Lady Wolverines to the Class B finals in each of the last three years, but she'll be hard-pressed to match that success next year when she'll have to rely on a large number of fresh faces.

——————

The Sayre girls also saw their season come to an end Monday night with an 8-3 loss to South Williamsport in the District 4, Class A quarterfinals.

Freshman Roz Haney scored two more goals to finish her season with a freshman record of 39 goals. Her combination of speed, size, foot skills, and soccer IQ should lead her to one of the best careers in Sayre program history.

The Lady Redskins graduate four starters in keeper Camry Lane, defender Mackenzie Wilkerson, and midfielders Stephanie Klovekorn and Jennifer Shaffer.

Returning Haney, seniors-to-be Abby Moliski and Maddie LaManna, and juniors-to-be Lauren Krall, Courtney Sindoni, and Gabbi Randall should give Lady Redskin mentor Tracy Mennig a lot of options up front and in the midfield.

The questions will be on the defensive end, especially in the net.

However, Mennig appears to have some talented youngsters coming up from the junior high program.

Mennig has done more than less than any other coach in the area. I'm fairly confident, Sayre will be in the postseason mix again next year.

——————

It was a pretty good day for Tioga County volleyball teams Tuesday night as Waverly advanced to Class C semi-final pool play Thursday, and Tioga and Candor each qualified for Class D pool play.

Waverly will head to Trumansburg, the top seed in Class C, knowing full well it could have easily come out on top instead of on the short end of a 3-2 decision against the Lady Blue Raiders last week in the IAC Large School Championship game.

That said, I still think third-seed Susquehanna Valley is the dark horse in Class C, thanks to its STAC schedule.

In Class D, Tioga will be looking for its sixth Section IV title in seven years, but to do so it will have to go through unbeaten top seed Candor and unbeaten defending Class D champion Bainbridge-Guilford. A tall task indeed.

At 15-3, the young Lady Tigers have had a very good season, but Candor and B-G are both more experienced and a bit more athletic.

———————

And finally, the Waverly girls swim team sits atop the IAC after Saturday's team title at the IAC League Championships.

Senior Kennedy Wheeler put a bow on her distinguished career with four second-place finishes, and fellow senior Starr Harford had four top-five finishes.

The Lady Wolverines also received several strong performances from a number of youngsters, led by freshman Lourden Benjamin, two silver medals, a bronze, and a fifth-place medal, and freshmen Delaney Vascoe and Willow Sharpsteen.

Waverly loses several key seniors to graduation, but should be a contender in the IAC for the next few years.

———————

The Final Word returns next week.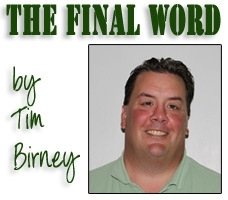 Print Friendly Version
You've asked about helping ...
here's your chance. Click HERE