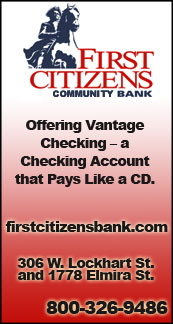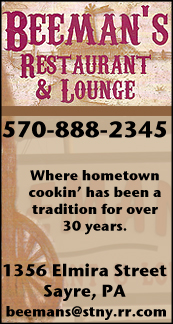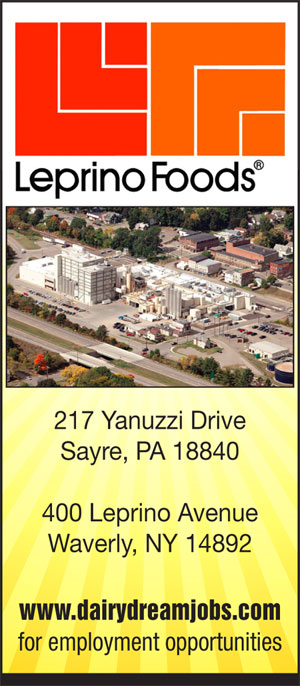 SECTION IV GIRLS CROSS COUNTRY: WAVERLY'S TALADA QUALIFIES FOR STATES; LADY WOLVERINES FINISH SECOND IN CLASS C (9 PHOTOS) (2018-11-01)


Valley Sports Report
BINGHAMTON — Waverly junior Sheridan Talada punched her ticket to the New York State cross country championships with a seventh-place finish here Thursday morning at the Section IV, Class C meet here Thursday morning on the 5K course at Chenango Valley State Park.

State-ranked Lansing claimed the Class C title with 36 placement points, while Waverly was runner-up with 54 points, and Newark Valley was third with 55 points.

Talada finished seventh in a time of 20:58.0 and was fourth of the five Section IV runners not on Lansing to qualify for States.

Newark Valley senior Marissa Silba won the individual gold medal in a time of 20:04.4, and her teammate, senior Sophie Stewart, was sixth in a time of 20:47.5.

Talada, who was 16th in Class C and fifth on her team last year, was thrilled to qualify for States.

"It feels pretty great."

Talada knew what she had to do heading into the race.

"I definitely wanted to try and stick with the Newark Valley girls and Lansing girls," she said. "I knew if I was up with them then I would run a good race."

There was a pack of four at the front, then a long string of runners — mostly by themselves.

"I was just trying to catch up to the other girls," remarked Talada. "Just to make sure nobody caught up to me, so I just tried to accelerate."

Talada had a strong finish to maintain her standing.

"I thought there was some girls kind of close behind me but I wasn't sure," she said. "So I was just running as hard as I could."

Freshman Olivia Nittinger narrowly missed a trip to States, finishing ninth in 21:16.4. She was sixth among non-Lansing runners, 9.6 seconds in back of Chenango Forks' Shyanne Lawton, who clocked in a time 21:06.8.

Junior Paige Ackley finished 12th in a time of 21:57.7 for the Lady Wolverines, while junior Elizabeth Fritzen was 16th in 22:25.0, and seniors Reagan Vaughn (22:56.5) and Brandi Welch (22:59.7) finished 20th and 21st, respectively.

Senior Zayta Hall was 47th in 26:43.6 for Waverly, and junior Rachel Ovedovitz was 60th in 30:56.0.

TIOGA DUO RUNS IN CLASS D CHAMPIONSHIPS
Senior Cameron Mushock led Tioga's efforts in the Class D meet with a 26th-place finish in a time of 23:15.0, and freshman Mariah Nichols was 57th in 28:19.0.

Delhi won the Class D title with 37 placement points, edging out runner-up Notre Dame, which had 42 points. Trumansburg was third with 54 points.



——————




IN PHOTO 1: Waverly's Sheridan Talada. ... PHOTOS COURTESY OF CHELA BUBNIAK.







Print Friendly Version
You've asked about helping ...
here's your chance. Click HERE