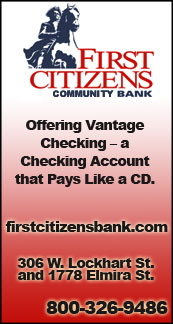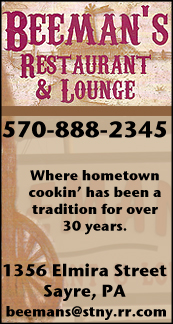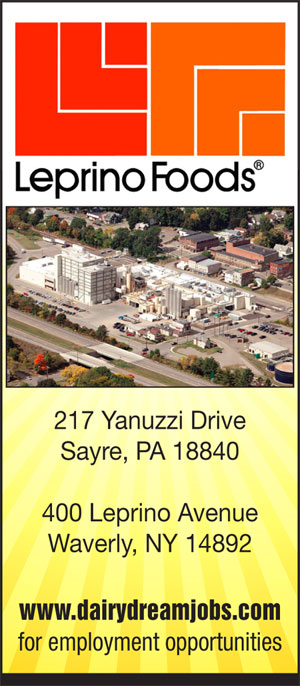 ON TAP TODAY: MULTIPLE SECTION IV, DISTRICT 4 TITLES ON THE LINE (2018-11-03)


Valley Sports Report
THE VALLEY — Saturday is jam-packed with championship action on both sides of the border.

Waverly football plays for its fourth Section IV title in 10 years, while Tioga volleyball seeks its sixth Section IV title in seven years, and the Athens boys seeks its second District 4 soccer gold in three years.

Waverly volleyball plays for its first-ever Section IV title, and the Athens girls seek their first-ever District 4 gold medal.

FOOTBALL
Section IV Playoffs
Class C Championship
Waverly (7-2) vs. Susquehanna Valley (9-0), noon @ Ty Cobb Stadium, Endicott: The Wolverines, ranked 19th in the state, are coming off a 20-5 win over Newark Valley, while the unbeaten Sabers, ranked second in the state, cruised to a 56-6 win over O-M / Watkins Glen.

Susquehanna Valley has been totally dominant this season, scoring 51.2 points per game, and allowing just 7.3 points. In the last four games, SV has outscored its opponents 230-6.

Waverly has won seven of its last eight games, including two in a row. The Wolverines have outscored their opponents by an average of 34.6 to 17.9 per game this season.

Common opponents: Waverly is 4-0 against common opponents, while Susquehanna Valley is 5-0 against those teams.

SV beat O-M / Watkins Glen 56-22 and 56-6, while Waverly slipped by the Seneca Indians, 21-20. … SV blanked Harpursville / Afton 56-0, while Waverly beat H / A 34-12. … SV beat Dryden 54-12, while Waverly topped the Purple Lions 30-14. … SV blanked Newark Valley 62-0, while Waverly topped the Cardinals 20-5.

Last meeting: The Sabers rolled to a 41-13 win over the Wolverines in Week 3 of the 2017 season.

District 4 Playoffs
Class A Semifinals
7-Athens (4-6) at 2-Montoursville (8-2), 7 p.m.: The Wildcats are coming off a 31-21 loss to Sayre in the Rusty Rail rivalry game, while the Warriors edged Selinsgrove 10-7.

Montoursville features a balanced offense, rushing for 184.2 yards per game, and running for 160.8 yards per game.

Junior QB Hunter Shearer has competed 61.3 percent (95 of 155) of his passes for 1,549 yards and 24 TDs, while being picked off just three times. His favorite target has been junior Jaxon Delena, who has 33 grabs for 677 yards and nine TDs.

The Warriors have four backs with at least 292 yards, led by junior Logan Ott, who has 523 yards and five TDs.

Athens QB Kaden Rude has completed 42.9 percent (63 of 147) of his pass attempts this season for 823 yards and five TDs, while being intercepted 10 times. His favorite targets this season have been junior Keegan Rude (25 receptions for 378 yards) and senior Aric Westbrook (16 catches for 210 yards and two TDs).

Junior tailback Damian Hudson leads the Athens ground game with 814 yards and nine TDs on 133 carries, while senior fullback Nick Watkins has 392 yards and one TD on 92 carries, and Kaden Rude has 339 yards and seven TDs on 67 carries.

Common opponents: The Warriors laid waste to a pair of NTL foes this season, beating North Penn-Mansfield 51-6 just a week before NP-M blanked Athens, 42-0. The Warriors also rolled to a 49-13 win over Towanda, which topped the Wildcats 20-18.

Last meeting: Montoursville rolled to a 38-14 win over Athens in the Class AA semifinals in 2015.

GIRLS SOCCER
District 4 Playoffs
Class AAA Semifinals
Mifflinburg (12-6-1) vs Athens (14-3), 2 p.m. @ Balls Mills Soccer Complex: The Lady Wildcats are coming off a 2-1 overtime win over Shikellamy, while Mifflinburg, also the Lady Wildcats, edged Selinsgrove, 1-0, in overtime.

The only common opponent for these two teams is Shikellamy. Mifflinburg played to a 0-0 draw with the Lady Braves in their first meeting, and dropped a 3-2 decision in double-OT in their second meeting.

BOYS SOCCER
District 4 Playoffs
Class AAA Semifinals
Selinsgrove (14-5) vs. Athens (18-1), 4 p.m. @ Balls Mills Soccer Complex: The Wildcats advanced to the finals with an 8-0 win over Jersey Shore in the semifinals, while the Seals edged Mifflinburg, 1-0, in overtime.

The only common opponent for these two teams is Jersey Shore. Selinsgrove beat them twice — 5-0 at Jersey Shore, and 8-0 at home.

VOLLEYBALL
Section IV Playoffs
Class C Championship
4-Waverly (14-5) vs. 3-Susquehanna Valley (7-8), 8 p.m. @ Corning-PP H.S.: The third-seeded Lady Sabers won Class C pool play with a 6-0 mark, while the fourth-seeded Lady Wolverines were second at 4-2.

Both teams swept top-seed Trumansburg and second-seed Dryden. Susquehanna Valley closed the night with wins of 26-24 and 25-22 over Waverly.

This is Waverly's first appearance in a Section IV title match since a loss to Edison in the Class C finals in 2012.

Section IV Playoffs
Class D Championship
3-Tioga (15-3) vs. 2-Bainbridge-Guilford (16-0), 4 p.m. @ Corning-PP H.S.: The second-seed Lady Bears cruised through Class D pool play with a 6-0 mark, while the third-seeded Lady Tigers needed a playoff win over top-seeded Candor to advance to the finals.

After being swept B-G, Tioga dropped its first set to Candor, but rebounded to beat the Lady Indians in the second set, and sweep fourth-seeded Oxford to finish pool play at 3-3.

After Candor was swept by B-G and fell to 3-3, Tioga topped the Lady Indians 25-20 in a one-set playoff.

GIRLS SWIMMING
Section IV, Class B Championships, Watkins Glen, 1 p.m.: The Lady Wolverines will be well-represented at the Class B meet.

Senior Kennedy Wheeler qualified for States Wednesday by hitting the state cut in the 100-yard breaststroke. She is the third seed in today's finals.

Senior Starr Harford is the fourth seed in the 200- and 500-yard freestyle races, and freshman Lourden Benjamin and senior Abigail Durgin are seeded in the top eight in two events apiece.




Print Friendly Version
You've asked about helping ...
here's your chance. Click HERE