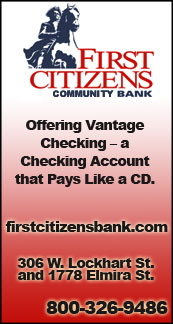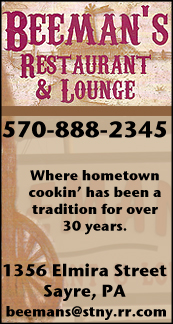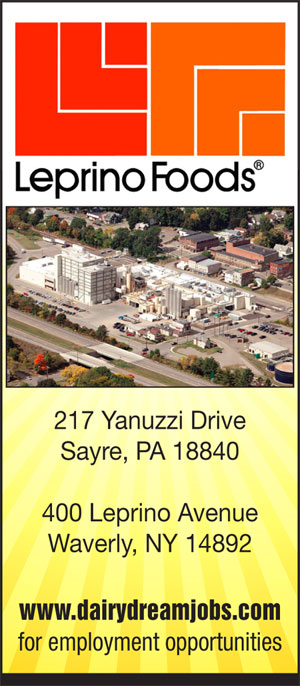 DISTRICT 4 GIRLS SOCCER: ATHENS RALLIES PAST MIFFLINBURG; WINS FIRST DISTRICT TITLE SINCE 2000 (36 PHOTOS) (2018-11-03)


By TIM BIRNEY
Valley Sports Report
HEPBURNVILLE — Senior Rachel Hutchison scored two goals less than four minutes apart to lift Athens to a 2-1 win over Mifflinburg, and lead the Lady Wildcats to their first District 4, Class AAA girls soccer title since 2000.

Third-year coach Rich Pitts says his team has a " never say die" attitude.

"When I coached at Maine-Endwell as an assistant, my oldest daughter was a senior and her group went to the state final four," he noted. "This team, especially the seniors, has a lot of similarities to that team.

"I feel good about this team," said Pitts. "It just has this 'not gonna lose mentality,' and that's what that M-E team had.

"I'm just along for the ride, these girls are the ones doing the work," laughed Pitts. "I love that we're practicing Monday."

Pitts also said he empathizes with Mifflinburg Tedd Keister.

"I think (the Mifflinburg coach) is in the same boat we were last year," he said. "I thought we were the better team last year and lost 1-0.

"I think (Mifflinburg) was probably the better team today, except for the last 15 minutes.

"I was telling my assistant coaches, special players are suppose to play big when it's time, and ours did today," he noted. "Rachel (Hutchison) had two beautiful goals off of beautiful plays from the other seniors."

"The seniors aren't ready to turn in their stuff just yet," added Pitts.

Hutchison, who extended her school record for career goals to 107, was in awe after the win.

"This is crazy. The goals I set for myself and this team was just to get as far as we can, and do as much as I can," she said. "This is amazing."

MIfflinburg got on the goal about 7 1/2 minutes into the game when Reagan Griffith chipped a high, looping shot that dropped over the head of Athens keeper Madisyn Joslyn.

The Lady Wildcats did very little offensively in the first 40 minutes, and Mifflinburg controlled the majority of possession in the half, forcing to move senior Ariana Gambrell from defense back to striker, where she played the first 15 1/2 games of the season.

"Mifflinburg had definitely scouted us, and knew who the players that were going to cause them trouble were," said Pitts.

"Down 1-0, Ariana sitting back on defense is not really doing us any good," added Pitts. "She's been a goal-scorer for us all season, it was just what we needed to do to get that goal."

MIfflinburg came out strong in the second half, and continued to put pressure on Athens in its defensive end.

With 15:09 left in the game, Gambrell chased down a direct kick that had been knocked toward the sideline by MIfflinburg keeper. She crossed the ball to the far post, where junior Abby Sindoni just missed getting a foot on the ball.

The Lady Wildcats' first goal came about when senior Emma Adams controlled a loose ball near midfield, dribbled it up the sideline, and centered the ball to Gambrell in the box. Gambrell sent the ball back out to Adams, who crossed the ball into the box, where Hutchison headed it into the back of the net.

"It was a good build-up to the goal," said Hutchison. "Ari (Gambrell) got it out front, she crossed it out, and Emma crossed it in. I just had a feeling and thought to myself if it comes to me I have to capitalize on this moment.

"Emma had a beautiful cross," added Hutchison. "I just knew it was me and the goalie I really had to concentrate and focus. Watching it go in the net was just crazy."

Sophomore Emma Roe started the build-up to Athens' second goal when she controlled a loose ball at midfield, dribbled down and found Gambrell open in the box. Gambrell boxed out a Mifflinburg defender, then dropped a pass deeper in the box to Hutchison, who was able to beat the defender behind her, then drive a shot inside the near post to give Athens a 2-1 lead.

"I knew once Ari got the open space, and I had cut into more open space it was a good opportunity," said Hutchison. "I was screaming for the ball.

"Ari had a great turn, and once I got the ball and I turned, I was opened up and away from the defender," added Hutchison. "I had to focus and concentrate on picking those corners. I did, and it paid off."

Pitts said he thought his team wore down Mifflinburg a bit.

"I thought we had lost our legs a little bit in the first part of the second half, but we changed formation and kind of settled in," he said. "Changing formation kind of gave us some energy.

I could see they were getting a little bit gassed, and all of a sudden we started getting the ball on the run, getting the ball on our feet, and doing what we do," he added.

For Hutchison, a Division I recruit to St. Bonaventure, has enjoyed tremendous soccer on the premier travel soccer circuit, but says this win is one she'll never forget.

"I have played travel (soccer) for many years, and I have taken many wins and losses, but I think this win is the most memorable.

I'm representing my school, and I've been with these for years. I've grown up with all of them," said Hutchison. "I think it's great we'll be able to travel that one last time, especially in my senior year."

Athens will return to action Tuesday in the opening round of the state playoffs against Scranton Prep at Towanda High School.

——————

(CLICK HERE FOR 12 MORE PHOTOS.)

IN PHOTO 1: Athens senior Rachel Hutchison. … PHOTOS BY TIM BIRNEY.




Print Friendly Version
You've asked about helping ...
here's your chance. Click HERE