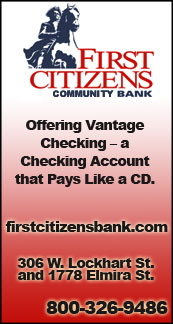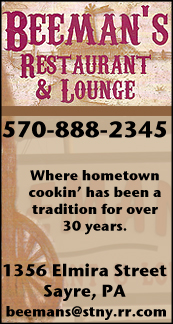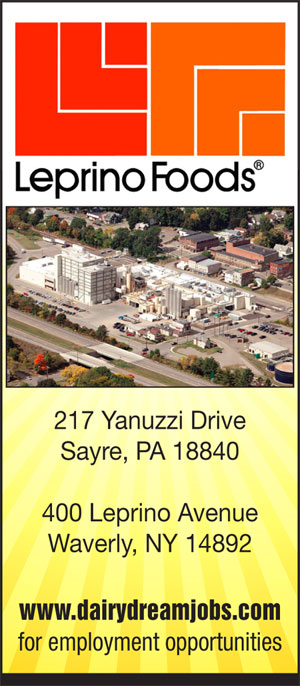 IAC WRESTLING: SMALL TIOGA CONTINGENT FINISHES FIFTH AT MARINO TOURNAMENT — FOUR TIGERS FINISH SECOND (2018-12-01)



Valley Sports Report
WEBSTER, N.Y. — Tioga had four second-place finishers, and — with just eight wrestlers competing — finished fifth at the rugged Matthew Marino Wrestling Tournament here this weekend.

Seniors Austin Lamb and John Worthing, and junior Brady Worthing each went unbeaten in their pools, before losing in the finals. Seventh-grader Caden Bellis also finished second, while his classmate Gianni Silvestri and freshman Mason Welch notched fourth-place finishes, senior Zac Warner finished fifth, and senior Vinny Sullivan was sixth.

Niagara-Wheatfield won the team title with 357.5 points, while host Webster-Schroeder was second with 290 points, Brockport was third with 281.5, Elmira was fourth with 218, and Tioga tallied 201 points.

At 152 pounds, Lamb went 6-0 in his pool with three first-period falls and a technical fall. He opened with a 16-3 major decision over Niagara-Wheatfield's Austin Leber, then decked Brockport's Isaiah Rodriguez in 43 seconds, and Greece's Colin Avery in 1:10.

After a 17-2 technical fall of Gates-Chili's Daniel Sarkis, Lamb flattened Elmira's Cameron Golden-Davis in 29 seconds. His toughest match in pool action was an 8-3 decision over Cattaraugus-Little Valley's Sam Grey in his final bout.

In the title match, Lamb dropped a 3-1 decision to Niagara-Wheatfield's Warren McDougald, who finished third at 145 pounds last year at New York State Division 1 championships.

At 138 pounds, John Worthing went 7-0 in pool action, including six first-period falls.

John Worthing started the weekend with a pin of Gates-Chili's Jake Sherbyn in 1:47, of Owen Rodgers of Honeoye Falls-Lima in 1:05, and of Fairport's Patrick Unger in 1:14.

After a pin of Warsaw's Nick Murphy in 1:12, and Webster-Schroeder's Alex Mellnik in 1:26, John Worthing registered his quickest pin of the weekend, decking Mexico's Bryan Stock in 48 seconds. He closed out pool action with a 10-4 decision over Victor's Alex Samson.

In the finals, Niagara-Wheatfield's Justin McDougald, who was the New York State Division 1 126-pound second-place finisher last year. edged John Worthing, 2-0.

At 132 pounds, Brady Worthing went 7-0 in pool action, including six falls.

Brady Worthing opened with first-period pins of Aeden Consul of Greece in 53 seconds, and Zach Lloyd of Niagara-Wheatfield in 1:06.

After a fall of Tim Othman of Marcellus in 3:33, Brady Worthing worked an 11-4 decision over Luke Riley of Elmira, then pinned Ean Allen of Copenhagen in 4:18, and Fairport's Connor Thompson in 3:42. His quickest fall of the weekend came against Robert Reddick of Brockport in 40 seconds.

In the finals, Brady Worthing dropped a 5-0 decision to to Fairport's Austin Sergeant, who is a returning state qualifier.

At 99 pounds, Bellis and Silvestri both finished 4-2 on the weekend.

Bellis scored a pair of first-period falls, including a pin of Mexico's Robert Gates in 1:37 in his first varsity match, a major decision, and also received a medical forfeit from third-place finisher Jake Daly of Brockport.

Silvestri dropped a 12-0 major decision to eventual winner Donovan Smith of Elmira in his opening match, but bounced back with a 59-second pin of Gates for his first varsity win.

After dropping a 5-0 decision to Daly, Silvestri bounced with a win by decision, and a first-period pin, before closing out the weekend with a 4-3 decision over Bellis, whose other loss was a first-period fall against Smith.

At 120 pounds, freshman Mason Welch went 4-2 to finish fourth.

Welch opened the tournament with a 7-2 win over Mexico's Derrick Sciarabba, and a hard-fought 2-0 decision over Jacob Silipini of Webster-Schroeder. He improved to 4-0 with a pair of pins, but dropped a 15-0 technical fall to pool-winner Collin Coughenour of Niagara-Wheatfield.

In the third-place match, Welch dropped an 8-1 decision to Brockport's Ryan Daly.

At 170 pounds, senior Zac Warner was 4-2 on the day to finish fifth.

Warner opened his weekend with a first-period pin of Greece's Garret Johnson, then was pinned by returning state champ Ross McFarland of Phoenix, who is also a two-time state runner-up.

After a hard-fought 9-7 win over Fredonia's Ceric Kristan, Warner was pinned in 2:50 by Warsaw's Sam Wolf. He finished off pool action with a 7-3 win over Marcellus' Robbie Seeley.

Warner finished fifth with a pin of Victor's Joe Theede in 5:30 in the placement round.

At 160 pounds, senior Vinny Sullivan was 1-6 to sixth in the weight class. Sullivan's lone win was a 19-4 technical far over Mexico's Donnie Littebrant.






Print Friendly Version
You've asked about helping ...
here's your chance. Click HERE