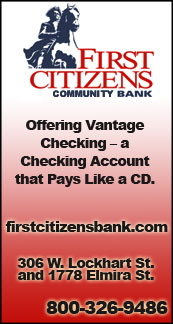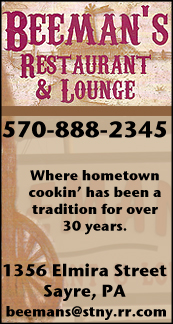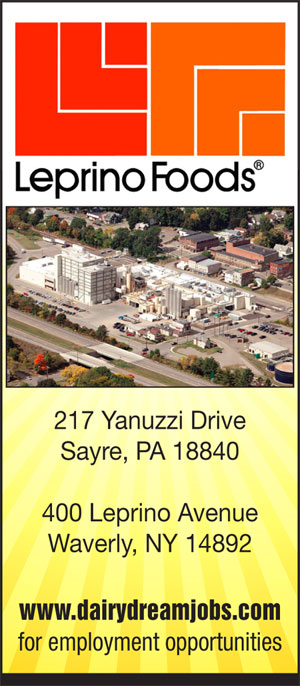 IAC BOYS BASKETBALL: WOODRING'S MONSTER DOUBLE-DOUBLE LIFTS WAVERLY TO 67-61 WIN OVER NEWARK VALLEY (16 PHOTOS) (2018-12-04)


Valley Sports Report
WAVERLY — Newark Valley's Kyle Coffee poured in 40 points and connected on eight 3-pointers, but a monster performance by 6-8 junior Scott Woodring helped Waverly to a season-opening 67-61 win here Tuesday night in IAC South Large School Division boys basketball action.

"When you give up 40 points to an opposing player, usually you're on the losing end of the game," said Waverly coach Lou Judson. "We really kept our composure late int the game, made some very good basketball plays, and made our free throws down the stretch to pull off a win.

"I'm extremely pleased," noted Judson. "We had a lot of young guys out there, and we could have easily gotten rattled when (Kyle) Coffin knocked down three 3-pointers in the third quarter, but we came back and kept on making plays, and answering them."

"It's a great win. Newark Valley is a pretty good basketball team, and they shot the basketball extremely well," added Judson. "I'm just happy to get out of here with a win."

Woodring pumped in 35 points, hauled down 22 rebounds (nine offensive boards), blocked four shots and had two assists in the win, while senior Dylan Ward had 16 points, including a pair of 3-pointers, 12 rebounds, and four blocked shots.

The Wolverines jumped out to a quick 8-0 lead before Donovin Beebe broke the ice for the Cardinals with 4:29 remaining in the first quarter.

Ward knocked down a 3-pointer to give Waverly its biggest lead of the game at 11-2, but a 3-pointer by Coffin and a bucket by Steve Cowulich trimmed the deficit to 11-7 with 1:40 remaining in the first quarter.

After a 3-pointer by freshman Caden Hollywood gave the Wolverines a 14-7 lead, Coffin scored six straight points, capped by a 3-pointer, to cut the Waverly lead to 14-13 with 14 seconds remaining in the first quarter.

Woodring scored eight points in the second quarter to offset seven points by Coffin, and Ward drained a 3-pointer with 18 seconds remaining to give the Wolverines a 28-21 lead at the half.

Coffin, who had 16 points in the first half and pumped in 15 points in the third quarter, drained three consecutive 3-pointers to give the Cardinals its only lead at 42-41 late in the stanza.

After a jumper from the top-of-the-key by Hollywood put Waverly back ahead, Beebe made a free throw to send the game into the final eight minutes tied at 43-43.

Woodring and Ward each scored a pair of buckets early in the fourth quarter to give Waverly the lead, then the Wolverines knocked down 14 of 21 free throws down the stretch to seal the victory.

Coffin connected on eight 3-pointers for the Cardinals. Jason Graham added seven points for Newark Valley, and Beebe chipped in with six.

Hollywood added 11 points and four steals in the win for the Wolverines, while junior Jalen McCarty chipped in with four points and five assists, sophomore Ryan Lambert dished out three assists, and junior Elijah Kraft grabbed four rebounds.

Aside from Woodring and Ward, Tuesday's game marked the varsity debut for every other player on the Waverly roster.

"I thought all our young guys played well, but Caden Hollywood scoring 11 points and hitting a couple buckets at very important times … he didn't play like a freshman tonight by any means," said Judson. "I was really pleased with how he stepped up."

Judson also noted his team needed to work on getting the ball up court.

"We're going to grow through some growing pains with out guard play. I think we had 23 turnovers tonight, and we're going to need to figure it out, or teams are going to continue to press us until we do."

Waverly travels to Notre Dame for a divisional match-up Friday, while Newark Valley (0-2) travels to Candor.

——————

IN PHOTO: Waverly's Scott Woodring. … PHOTOS BY TIM BIRNEY.




Print Friendly Version
You've asked about helping ...
here's your chance. Click HERE