BAKER'S SPORTS PEN: STRAT-O-MATIC, THE LANE BOYS, AND THE JETS
(2020-05-11)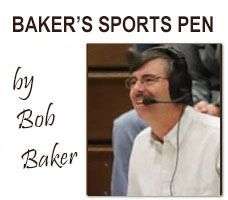 Back in the late 1970's the band Styx produced a hit song entitled Too Much Time on my Hands.
"Is it any wonder I'm not crazy.
Is it any wonder I'm sane at all."
Unfortunately, these days, we've all got a little extra time on our hands. This crisis will end and life will return to normal; maybe not as quickly as we wish, however,
"someday, we'll be together."
As previously mentioned, I retired from the work force last May and quickly found numerous ways to stay busy. In the spring, summer and fall there were plenty of chores, yard work and the never-ending, honey-do list.
However, winter hits and suddenly the outdoor jobs move inside. A retired guy can only wash so many clothes and dishes. Eventually, you run out of floors to sweep and furniture to dust. That couch is looking better by the minute.
"I got nothin' to do.
With all day to do it."
How do I get through the day and evening? Live sports have disappeared from television. However, I recently got to watch a replay of Game 3 of the 1969 World Series as my Mets took a 5-0 decision over the Baltimore Orioles for a 2-1 series lead.
Quickly, I thought back to the days of my youth. When we were bored or stuck in the middle of a washed-out summer day watching the puddles grow deeper by the half-hour; we dodged the rain drops, bolted to Barrett's porch and dug out the Strat-O-Matic Baseball board game.
I think Strato is where I first developed my interest in statistics. We kept numbers of the individual games and players. They were very detailed for a group of near teens. We totaled at bats, hits, doubles, triples, home runs, RBI and batting averages. On the pitchers' side, it was innings pitched, wins, losses, strikeouts and walks. We even figured out earned run averages.
We played short 40-game seasons, made trades and often accused each other of somehow manipulating the dice. How dare anyone roll back-to-back 1-9 on Reggie Jackson and Rick Monday for consecutive home runs.
It was even better when your opponent rolled a 6-4 on Fergie Jenkins' pitching card three consecutive times to strikeout the side in a bases-loaded situation. That was always good for an instant meltdown.
"Is it any wonder I've got.
Too much time on my hands.
Tickin' away at my sanity."
If we played our food cards right, Mrs. Barrett would offer lunch and later in the day dinner would follow. Our battles often continued long into the night. A quick bike ride home secured the sleeping bag and an overnight marathon of Strat-O-Matic followed.
Today, you don't need a board game or dice, but I still have one ready to dust off. Strat-O-Matic can be played online with all types of lineup possibilities.
You can team Babe Ruth and Jackie Robinson in all-time greats. You can play specific seasons. I'm currently playing the 2019 campaign and I'm happy to report the Dempsey Diamonds have a nine-game lead over their division rivals.
"And I've given up hope.
On the afternoon soaps.
And a bottle of cold brew."
As manager you set your rotation, lineups, and put together a bullpen. Once the season begins the computer takes care of every three-game series against your 11 opponents over a 162-game schedule. There are a number of other strategies you can deploy and injuries will force you to change your roster.
Games are played overnight, so each morning I quickly gather my cup of coffee and early breakfast to see how the Diamonds did. You can watch the play-by-play of each game and suffer along as your bullpen lets go of a five-run lead over the final two innings or take in the excitement of a walk-off home run in the home ninth.
It's all there.
Some of the players on my roster are Aaron Judge, Buster Posey, Jose Abreu and my favorite Jeff McNeil. The rotation is made up of Lucas Giolito, Walker Buehler, Mike Soroka, Jeff Samardzjia and Caleb Smith. You can mix-and-match throughout season, but after some time you become attached to your players and hate to let anyone go.
Hopefully, you make it to the four-team playoff, advance to the World Series and bring home the championship. Winners must provide their own Yoo-Hoo. I've got two overall championships to my credit which is more than I can say about my fantasy baseball leagues.
"Is it any wonder I've got
Too much time on my hands.
Tickin' away at my sanity.
I've got too much time on my hands."
——————
LIFE IN THE FAST LANE:
Aaron Lane, recently voted the Northern Tier League's Player of the Year, completed his basketball career with Athens second on the boys' all-time scoring list at 1,374 points. Topping the Athens list is Penn State and NBA-standout Bob Weiss with 1,444 points.
I can recall the days when Aaron's father Dan burned the nets with the run-and-gun teams of the SRU Tigers back in the mid-1980s. Those were some exciting teams to watch.
Aaron's brother Ethan also topped the 1,000-point mark during his playing days with the Wildcats.
I can only imagine the shoot-arounds in the Lane driveway summer evenings.
Congratulations Aaron on an outstanding career. To have only Bob Weiss in front of you on the all-time list is quite the accomplishment.
——————
RIGHT ON SCHEDULE:
The NFL released it's 2020-21 schedule the other night and once again it doesn't look like my New York Jets will be printing any playoff tickets.
One New York writer has the J-E-T-S and one-time Super Bowl champions winning nine games.
Sorry to disagree, but even this 50-year fan doesn't think title number two is in the cards.
Their opponents this season combined for a .533 winning percentage (136-119-1) last year. Two games each against the Bills, Dolphins and Patriots, plus battles with five other playoff teams from last season, including the Niners and Chiefs won't lighten the load. Add the up-and-coming Cardinals, Broncos and Raiders, plus the already-established Seahawks and Rams and I think we're looking at no better than seven wins.
——————
LOOKING BACK:
I hope everyone enjoyed last week's kickoff column. I know Tim and Glenn will be focusing many of their thoughts on topics within the Valley. Some of my future endeavors will include the Valley area, but I hope to give a perspective on some of the storylines I took in throughout Bradford and surrounding counties. That is where my journeys took me when I was with The Review.
I also look forward to sharing some of my own travels in everyday life. Recently, it's been a long strange trip. I have plenty of ideas I look forward in sharing with you.
And don't forget to give your pet an extra hug tonight.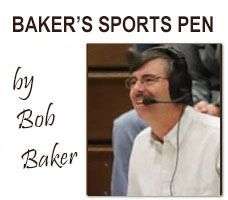 Print Friendly Version