BAKER'S SPORTS PEN: BRADFORD COUNTY'S 'CORE FOUR' OF MAJOR LEAGUE PLAYERS
(2020-07-30)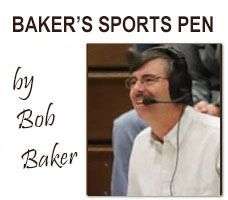 "Happy days are here again
The skies above are clear again
So let's sing a song of cheer again
Happy days are here again."
How sweet it is … Major League Baseball stepped up to the plate this past weekend and it was great to watch games on television.
The Mets, after taking their season opener, managed to drop the next two games against the Braves in typical New York style – messing up a two-out, one-run ninth-inning lead and then getting blasted 14-1 on Sunday Night Baseball.
However, with eight teams in each league now qualifying for the playoffs, there's reason to hope throughout the next two months during this year's 60-game sprint.
We all have our favorite Major League players and I thought it might be fun to note some of Bradford County's representatives – at least the ones that I know about – that we have had a chance to follow in "The Show."
Ironically, two were from the Monroeton area and two hailed from the Valley.
Jake Northrop and Nate Bump (a player I was lucky to have followed during my days at The Review) represented the Monroeton area. Valley fans were fortunate to have cheered for Jeff Terpko and Jim Farr following their outstanding amateur careers.
We missed Northrop as his professional career consisted of two seasons with the Boston Braves in 1918 and 1919. Born March of 1888 in Monroeton, the Bucknell University graduate pitched in 18 career games for the Braves and put together a nifty 2.91 ERA in 71 innings. His Major League record was 6-6 with seven games started.
Northrop's best year was the 1918 campaign, producing a 5-1 record. However, the Braves were not a very good squad during his tenure with the team, winning just 53 and 57 games, respectively.
One of his teammates during the 1919 season was the legendary Jim Thorpe, who batted .327 in 156 at bats.
It would be 55 years later (1974) when Terpko made his MLB debut with Texas at the age of 23. Pitching a scoreless ninth inning in relief, he struck out one in a 4-1 Rangers' loss to Kansas City.
The following season he registered 13 saves in 43 relief appearance (70 innings) pitching for the Rangers' Class AAA affiliate in Spokane.
Terpko would go on and pitch one more season (1976) with Texas — going 3-3 in 32 relief appearances with a very respectable 2.39 ERA — before concluding his Major League career in Montreal in '77. He lost his only decision that year in 13 relief appearances. His final game in the majors was against the Mets on June 2.
A very interesting side note about Terpko's career. He was originally drafted by the Washington Senators in 1968 during the fifth round of the amateur draft. Following the 1970 season, Terpko and two other players were traded to the Phillies for Curt Flood and a player to be named later. Later, the Phillies sent Terpko back to Washington as that player to be named.
Washington would eventually move it's Major League franchise to Texas.
Following the '77 season north of the border, Baltimore selected Terpko in the minor league draft, but he did not make it back to "The Show."
Terpko did have a very good minor league career putting together a very solid 53-41 record with a 3.85 ERA. His final season of profession ball was 1978 in Rochester, the AAA affiliate of the Orioles, under the direction of manager Frank Robinson.
Farr had a chance to go pro after an outstanding career with Athens High School when he was selected in the ninth round of the 1974 amateur draft by the Chicago White Sox. However, he elected to pitch for the Nittany Lions of Penn State. Continuing to impress the Major League scouts, the right-hander was chosen by the Giants in the 15th round of the 77 draft. Once again, he opted to finish his collegiate career at State College.
Farr was taken by Texas in the 29th round during the '78 draft and pitched in 13 games (9 starts) with the Rangers rookie squad in the Gulf Coast League. He followed that with a 14-win season at Asheville (Class A).
Farr continued to advance up the Rangers' ladder – throwing with Tulsa (AA) and Charleston (AAA) – as he put together a pair of 4-3 records the next year. More impressive was his 3.32 combined ERA. The Rangers moved their AAA team to Wichita next year (1981) and, as a starter, Farr was 10-9 for a 58-77 struggling team.
Denver was his AAA location in 1982 season and success continued to follow Farr, who put together a 13-8 mark in 171 innings before the Rangers came calling. Five games and 18 innings pitched produced a nice MLB debut for the right-hander. However, they would be his only innings in the Majors.
Farr pitched in 20 games for Oklahoma City (AAA) in 1983 during a 4-8 season and three games the following year – his last – with the Phoenix Giants of the Pacific Coast League. On that Phoenix team was 23-year old Tom O'Malley from Montoursville. O'Malley bounced around the Majors during a nine-year stint.
Bump wins bragging rights for our "Core Four" having earned a World Series ring with the Florida Marlins in 2003.
Manager Jack McKeon wasn't afraid to use Bump following his June 23 debut as the Towanda and Penn State graduate appeared in 32 games – winning his four decisions.
I recall being on the sports desk the night of Bump's first game against the Boston Red Sox. With the Marlins trailing 7-2, McKeon brought in the young right-hander to wrap up the sixth inning. Bump allowed two runs before settling down to pitch a scoreless seventh and eighth frame.
However, the Marlins scored four times in the eighth and four in the ninth. Brandon Looper pitched a scoreless ninth to secure the win for Bump. It was an exciting night for all of Towanda and Bradford County.
I think that night Bump became the Marlins' good-luck charm as the team went on a 51-30 run down the stretch to finish second in the NL East. After winning the Division and Championship series, the Marlins added a World Series victory over the Yankees and Bump had a front-row seat for it all.
Nate pitched in the Division Championship series against the Cubs – appearing in two games and working three innings. However, he did not appear in the World Series.
Originally a first-round draft pick of the San Francisco Giants in the 1998 amateur draft, Bump was traded to Florida in 1999. Interviewing him on draft day for the newspaper, I'm not sure who was more nervous, him or myself.
I recall him being very gracious on what was probably the biggest day of his life to that point. I had never interviewed a first-round draft selection, let alone any professional athlete. One of the things I recall about Nate was his calm and polite personality. He was always willing to give me some time to talk as I followed his career – either along the third-base line in Harrisburg one evening or sitting behind home plate in Binghamton while charting his teammates with a radar gun.
The Towanda graduate had originally been drafted by the Boston Red Sox in the 23rd round following his junior season (1997) with the Nittany Lions. However, he elected to return the next year and establish a number of Penn State pitching marks.
That move paid off handsomely as he was selected as the 25th player in the 1998 draft.
An interesting note on that draft: C.C. Sabathia went five picks earlier to Cleveland. The Phillies took Pat Burrell as the first overall selection.
Bump appeared in 50 games during the 2004 season with Florida and 31 the next before some shoulder issues began to catch up with him. He briefly signed with the Giants, Tigers and Phillies after getting healthy again – showing his determination to work his way back to the Majors.
He put together some solid minor league numbers, going 7-1 with Toledo, the Tigers' Class AAA team, and 8-4 with Lehigh Valley one step away from the Phillies. In 2011 he went 5-9, again with Lehigh Valley, his final season of professional baseball.
His final Major League stats included a 6-7 record in 113 games pitched. He worked 148 innings, posting an ERA of 4.68. He totaled 79 strikeouts, including one of Mike Piazza during a start against the Mets at the old Shea Stadium.
As far as I know, these four are the ones who made it all the way to baseball's top level. There are another handful that have experienced pro ball in the minor leagues. I know of a couple, but would enjoy hearing about any players.
Please contact myself or Tim if you know of anyone. Hopefully, they can be a future column.
——————
And don't forget to give your pet an extra hug tonight.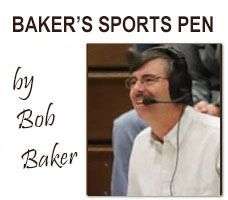 Print Friendly Version