NICHOLS-TIOGA LITTLE LEAGUE HOPING TO PLAY IN 2020 — MEETING SATURDAY COULD PUSH PROCESS ALONG
(2020-05-22)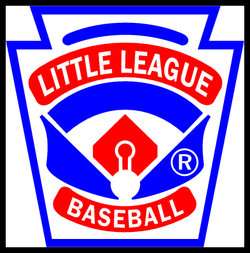 By TIM BIRNEY
Valley Sports Report
NICHOLS — Nichols-Tioga Little League are optimistic they will be able to salvage a season in 2020, and are meeting Saturday morning in an effort to make that happen.
NTLL president Ryan Bombard said the Little League is a part of the fabric of the participating communities.
"The thought of not having a Little League season is just sad," said Bombard. "The atmosphere around each season in Nichols is just so much fun.
"For such a small area, we have amazing participation by kids and volunteers. It brings a very communal feel to our area and that's something that I think is sorely needed right now," he noted. "If the families want there to be a season, we're going to do whatever we can to make it happen. And, all of us involved, kids and adults, just love baseball.
"We've been in close contact with our mayor to make sure we do what we need to do to have her support," continued Bombard. "We're getting feedback from parents and volunteers right now. Our goal is to start practices / clinics with small groups of kids, following social distancing guidelines, within the next two to three weeks.
"Our ultimate goal is to start games the beginning of July, when we hopefully are in phase 4. That way, we could get a solid month of games in before youth football and soccer start in August," he noted. "We are also considering coming up with our own fall ball program and work it around the other fall sports for any kids that want to continue to play.
"I think kids and families miss sports, miss each other, and miss all of the good feels that come with the start of baseball season," added Bombard. "If we are able to do this, it will also be evidence that our area is healthy, safe, and that much closer to getting back to normal."
Bombard invited anyone interested in making the 2020 season happen to attend Saturday morning's meeting at Kirby Park.
"Any volunteers willing to help us have a season are going to meet at Kirby (Park) at 9 a.m.," he said. "We'll space out in our chairs and discuss everybody's thoughts and ideas on putting together a season.
"Coming out of it, we should be able to draft up some guidelines that we will follow to comply with what local officials feel is necessary," noted Bombard. "We'll then reach out to all families with those plans. If there's an overwhelming amount of families that don't want to be involved or don't feel it's safe, we'll re-evaluate.
"So far the response from our volunteers and others we've talked to has been mainly positive," Bombard added. "It all also depends on the statistics in our county and region. If numbers spike, officials from every level of government, I'm sure, will step in and shut us down. Hopefully, that doesn't happen."