ON TAP: BOYS SOCCER, CROSS COUNTRY TEAMS OPEN 2020
(2020-09-15)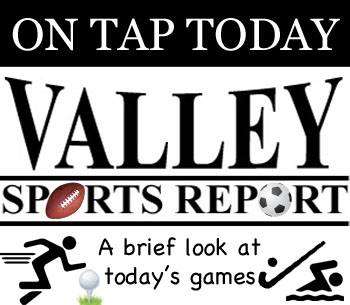 Valley Sports Report
THE VALLEY — Tuesday marks the busiest day of the young fall season, with six events, including two boys soccer matches, and two cross country meets.
BOYS SOCCER
Athens at Troy, 4 p.m.:
The six-time defending NTL champion Athens Wildcats hit the road to open the 2020 season, visiting Troy.
Athens graduated 12 seniors from a team that beat Troy 8-0 at home, and 9-0 at the East Troy field.
Towanda at Sayre, 5:30 p.m.:
The Redskins open the 2020 season at home against Towanda looking to improve on last year's 3-14-1 record.
Two of Sayre's three wins in 2019 came against Towanda — both by scores of 7-1.
VOLLEYBALL
Athens at Canton, 6 p.m. JV start:
The Lady Wildcats open the season against the two-time defending NTL Small School champion Canton Lady Warriors.
Last year, Canton topped Athens, 3-1.
NTL GOLF
Sayre (7-5), Athens (2-10) at River Valley Golf Course @ Westfield, Pa., 1 p.m.:
The Redskins are looking to improve last week's season-best third-place finish, while the Wildcats look to improve on their season-best fifth-place effort.

CROSS COUNTRY
Athens at Towanda, 4:30 p.m.
Sayre, Wellsboro at Wyalusing, 4:30 p.m.