ON TAP TODAY: FOOTBALL, DIAMOND ACTION SHARE TOP BILLING
(2021-04-03)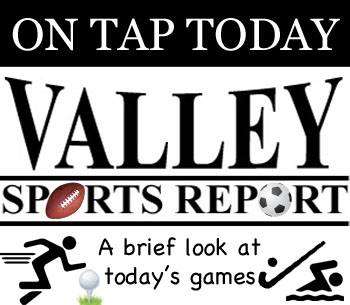 Valley Sports Report
THE VALLEY — A pair of football games, and the renewal of Valley rivalries on the diamonds highlight a unique Saturday of high school sports action in the "Era of Covid."
Waverly hosts Newark Valley, and Owego hosts Tioga in a pair of Tioga County gridiron match-ups, while the Sayre baseball and softball teams open their 2021 seasons in non-league match-ups against crosstown foe Athens. The Valley rivals will play against April 22 at Sayre in a game that will count in the NTL standings.
FOOTBALL
Newark Valley (1-1) at Waverly (0-2), 6 p.m.:
The Wolverines are coming off a 21-0 loss at Owego in Week 2, while the Cardinals were waxed, 56-6, at Corning — perhaps the best team in Section IV.
After rushing for more than 300 yards in a Week 1 home loss to Tioga, Waverly had just 89 yards in total offense against Owego. Likewise, Newark Valley managed 163 yards in total offense at Corning, after piling up 487 yards in total offense in a Week 1 win at Sidney.
Tioga (2-0) at Owego (1-1), 6 p.m.:
The Tigers are coming off a 40-6 win at Dryden in Week 2, while the Indians blanked Waverly, 21-0, at home.
Tioga has rushed for more than 300 yards in both of its games — 355 at Waverly, and 317 at Dryden, with junior Emmett Wood leading the way with 361 yards and five TDs. Junior Gavin Godfrey had rushed for three TDs, and caught two TD passes.
Owego averages 222 yards per game on the ground. Senior Cam Bundy has rushed for 244 yards in two games, including 150 yards against Waverly.
BASEBALL
Sayre at Athens (1-1), noon:
The Wildcats bounced back from a season-opening loss at Canton with a 12-2 win at Troy Tuesday. The Redskins will finally open their 2021 campaign this afternoon.
In 2019, Sayre won 12-2 at home in mid-April. Just eight days later, the Redskins won 3-2 at Athens.
SOFTBALL
Sayre at Athens (2-0), noon:
The Lady Wildcats are coming off a 13-0 win over Troy, while the Lady Redskins open the 2021 season this afternoon.
In 2019, Athens topped Sayre, 14-6, at home.