NTL JUNIOR HIGH BASKETBALL: ATHENS 'A' TEAM WINS LEAGUE TITLE; 'B' TEAM FINISHES 9-3 (w / Team Photos)
(2021-04-07)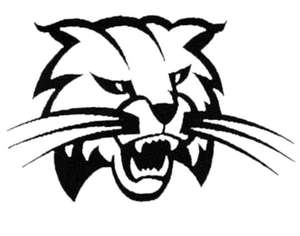 Valley Sports Report
ATHENS — The Athens junior high boys basketball season got off to a late start, but the wait was worth it as the junior Wildcats' "A" team reeled off 11 straight wins to end the season at 11-1 and as NTL champs.
Athens opened with an overtime loss at Troy, but avenged that loss at home later in the season. Troy lost its last game of the season to Towanda, to give Athens sole possession of first place.
The junior Wildcats outscored the opposition by an average of 20 points per game with a "well-balanced offense and aggressive defense."
The "A" team was led the "physical tandem" of Kolsen Keathley and Xavier Watson, who averaged 15 and 10 points per game, respectively.
Troy Rosenbloom averaged more than 6 points per game, and the remainder of the 8th-graders — Jace Babcock, Eli Benninger-Jones, Peter Jones, Jack Cheresnowsky, and Noah Hobday consistently put their names in the scoring column.
Seventh-graders Nick Grazul, who saw considerable time at point guard, and James Friend rounded out the A team.
Keathley had the high-game scoring honors on the season with 27 points.
The "B" team also enjoyed a successful season with a 9-3 record.
Seventh-graders Eli Hobday, Charon Venkataswamy, Adam Kemp, Talon Baglini, Alex Thompson and Brodie "Texas" Walker all regularly put the ball in the basket outscoring the opposing teams by 12 points per game.
The Athens coaches are confident the "B" team will be ready to move up next season.
"The 'B' team won all but three close games, and the three losses were against teams that played the same players as in the 'A' game. The 7th-graders will reload the Athens 'A' team next year and make another run at the league title"
—————
IN PHOTO 1: "A" team members are, kneeling from left: Peter Jones, Jace Babcock, James Friend, Eli Benniger-Jones, and Nick Grazul. Standing, from left: Coach Jim Friend, Noah Hobday, Troy Rosenbloom, Xavier Watson, Kolsen Keathley, Jack Cheresnowsky, coach Lenny Pientka.
IN PHOTO 2: 'B' team member are, kneeling from left: Charon Venkataswamy, Brodie Walker, Eli Hobday, and Alex Thompson. Standing, from left: Coach Jim Friend, Ryan Mwangi, Jonathon Timm, Talon Baglini, Adam Kemp, and coach Lenny Pientka. … PHOTOS PROVIDED.