YOUTH BASEBALL (10U): NO-HITTER HIGHLIGHTS NTLL ROMP AT OWEGO TOURNAMENT
(2021-07-11)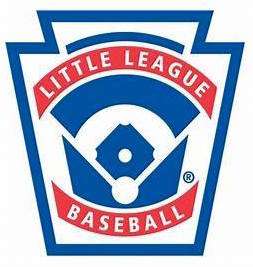 Valley Sports Report
OWEGO — Highlighted by Liamm Comstock's no-hitter, Nichols-Tioga routed Vestal (Chudacik), 13-1, in an Owego Little League 10U Tournament elimination game here Sunday.
Comstock struck out seven over four innings as NTLL advanced to Monday's consolation bracket finals.
He received strong run support from the offense as all 12 NTLL players contributed.
Eli Gage was 2-for-2 with a double, a run and two RBI; Kayla Nelson and Jonah Palmer both went 2-for-2 with two runs. Kyler Roberts contributed a solo home run, and Colin Wilson and Maverick Thorpe chipped in with a hit, run and RBI each.
Maison Fisher added a hit and two runs, Parker Jackson had a hit and an RBI, Tyler Haskins had a hit and a run, Landon Carlucci had a run, and Anthony Powell tacked on a hit. Comstock supported his effort on the mound with a double, a run and two RBI.
NTLL scored five runs in each of the first two innings, and added three more in the third.
Palmer started the onslaught, scoring on a passed ball following his double. Wilson walked and scored on a Thorpe single, Tyler Haskins singled, and Comstock plated Thorpe and Haskins with his double, then scored on a passed ball.
A walk and a hit batter led to M-E's only run in the second.
NTLL doubled its output in the bottom of the inning. Fisher led off with a walk, Nelson singled and Gage followed with an RBI single. Nelson would score on an error and Roberts followed with an inside-the-park dinger. Carlucci walked and scored on Jackson's base hit, Palmer singled and scored on Wilson's single to make it 10-1.
In the third, Powell, Fisher, Nelson and Gage singled to push the score to 11-1. Nelson and Gage scored on passed balls to round out the scoring.
NTLL faces Owego (Schrader) Monday at 5:30 p.m. with the winner moving on to Tuesday's championship game.