(UPDATED) YOUTH FOOTBALL: WAVERLY TOPS ATHENS IN TWO OF THREE GAMES
(2021-09-27)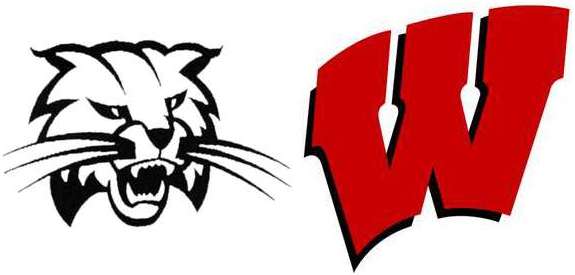 Valley Sports Report
WAVERLY "" Waverly won two of three contests against Valley rival Athens here Sunday afternoon in Northern Tier League Youth Football League action at Memorial Stadium.

"A" Game (5th- & 6th-Grade)
WAVERLY 18 ATHENS 0
Jeremy Cleveland scored a pair of TDs, and Brycen Fisk added another to lead Waverly to an 18-0 win over Athens Sunday afternoon.
After a scoreless first quarter, Cleveland scored on a 7-yard run early in the second quarter to give Waverly a 6-0 lead, which is where it stood at the half.
Fiske's 5-yard TD run early in the third quarter extended the lead, and Cleveland scooped up a fumble and returned it 31 yards for a score late in the stanza to provide the final margin.
Griffin Walter led Waverly with 30 rushing yards, while Cleveland had 39, and Fiske added 37.
Leiland Stark , Evan Spiegel, Jax Myers and Cleveland all recorded fumble recoveries for Waverly, and Stark notched an interception and returned it 18 yards.
Connor Bentley, Chase Sinsabaugh and Melvin Oglesby were the team's leading tacklers.

"B" Game (3rd- & 4th-Grade)
WAVERLY 12 ATHENS 7
Waverly built a 12-0 lead, and survived a late score to top Athens, 12-7, in the B Game Sunday afternoon.
Brayden Bowman opened the scoring in the first quarter with a 26-yard TD run.
Cooper Skovira scored on a 25-yard TD run in the second quarter to make it 12-0 at half.
Jacob Malloy scored late in the fourth quarter for Athens, and also added the extra point for the final score.
Waverly had three backs top the 50-yard mark in rushing in Bowman, Skovira, and Triton Floyd.
The defense was led by Eli Keeney, Grant Spiegel, Roark Ward, and Bowman.
"C" Game (1st- & 2nd-Grade)
ATHENS 26 WAVERLY 0
Kruze Payne caught a TD pass and ran for another score led Athens to a 26-0 win over Waverly in the "C" game.
Payne hauled in a 55-yard TD pass from Landon Briggs, and Beau Hall added the point conversion to give Athens a 7-0 lead.
Lincoln Miller scored on a 40-yard run for Athens, and Nate Wagner added the conversion to make it 14-0.
Tucker Owens scored on a 40-yard run, and Payne scored on a 50-yard run for Athens' final two scores.
The leading rushers for Waverly were Dallas Harbst and Orlando Oglesby. The defense was led by Corbin Fiske and Bryce Wolcott.
FLAG GAME
Waverly's TDs were scored by Marcel Phillips, Eli Williams, and Ryker Roberts.