VALLEY BOWLING CENTER: SCHANBACHER OPENS LEAGUE BOWLING SEASON WITH PERFECT GAME
(2021-09-16)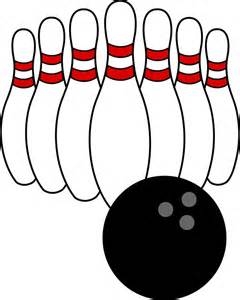 HIGH SCORES FOR SEPT. 2 - SEPT. 12
Valley Sports Report
WAVERLY — Jim Schanbacher kicked off the 2021-21 league bowling season here at the Valley Bowling Center with a bang, rolling the first 300 game of the season (and the only honor score of the week).
Schanbacher also topped the men's field with a 771 series, while Kevin Jordan had the high series for the senior men's division with a 693, and Art May had the high game of 267.
Nicole Talada led the women's division with a 573 series, and a 224 high game in Week 1, while Elaine Lasater topped the senior women's division with a 497 high game and a 192 high game.
In the youth ranks, Hunter Brackman rolled a 702 series with a 258 high game to lead the boys, while Victoria Houseknecht led the girls with a 502 series, and Rachel Houseknecht had the high game of 177.
The top scores from the Valley Bowling Center from Sept. 2 to Sept. 12:

MEN'S HIGH SERIES
1. J. Schanbacher . 771
2. Will Allen …… 759
3. Jerry Troeger .. 727
4. Kevin Kirk ....... 721
5. Mark Hughson . 716
6. Jeff Kisel …….. 714
7. Tom Johnson ... 693
8. Joe Morey ……. 671
9. Chris Apgar ...... 666
9. Mason Keeler ... 666
MEN'S HIGH GAMES
1. J. Schanbacher . 300
2. Bill Peterson ….. 278
2. Jim Sjoblom …… 278
4. Corey Herrington . 277
5. Greg Joseph …… 269

SENIOR MEN'S HIGH SERIES
1. Kevin Jordan ..... 693
2. Art Mayer ……… 677
3. Kevin Jordan ..... 656
4. Paul Voelker ….. 589
5. Gerald Donahue . 582
SENIOR MEN'S HIGH GAMES
1. Art Mayer ......... 267
2. Kevin Jordan ..... 257
3. Kevin Jordan ..... 235
4. Paul Voelker ….. 223
5. Jack Hedrick ...... 213
WOMEN'S HIGH SERIES
1. Nicole Talada ....... 573
2. Teresa Silvernail .. 547
3. Lynn Cranmer ...... 502
4. Tabatha Decker .... 492
5. Liz Benfer ……….. 476
WOMEN'S HIGH GAMES
1. Nicole Talada ....... 224
2. Teresa Silvernail .. 217
3. Jennifer Perry ….. 209
4. Liz Benfer ………. 188
5. Jessica Morehart . 182
SENIOR WOMEN'S HIGH SERIES
1. Elaine Lasater ...... 497
2. Regina Thomas ... 480
3. Jane Sackett ........ 462
4. Chris Uhl …….… 454
4. Linda Estes …….. 454
SENIOR WOMEN'S HIGH GAMES
1. Elaine Lasater ...... 192
2. Regina Thomas ... 184
3. Chris Uhl …….… 175
4. Linda Estes …….. 170
5. Jane Sackett ........ 165
YOUTH BOWLING
Boys
1. Hunter Brackman . 702 (258)
2. Zach Vanderpool .. 639 (236)
3. Will Crossett ……. 618
Dylan Slater (235)
Girls
1. Victoria Houseknecht . 502 (173)
2. Rachel Houseknecht .. 481 (177)
3. Emily Houseknecht …. 260
Ariel Houseknecht (108)