VALLEY BOWLING CENTER: FULKROD TOPS CHARTS IN WEEK 2 OF LEAGUE BOWLING
(2021-10-03)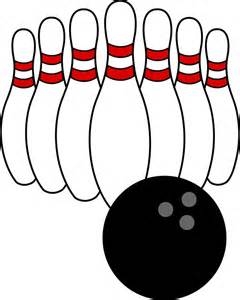 HIGH SCORES FOR SEPT. 12 - SEPT. 19
Valley Sports Report
WAVERLY —Joe Fulkrod topped the charts in the men's division here in Week 2 of league bowling at the Valley Bowling Center.
Fulkrod banged out the high series in the early going of 2021-22 with an 832. Fulkrod and Waverly High School junior Zach Vanderpool both flirted with perfection, and rolling 299 games.
Paul Voelker rolled the high series in the senior men's division with a 711, and Tom Ferguson had the high game with a 277.
Belinda Floyd topped the charts in the women's division with a 684 series, and a 237 high game, while Jane Sackett led the senior women's field with a 518 series and a 215 high game.
In the youth ranks, Vanderpool banged out a 750 to go along with his 299, while Victoria Houseknecht led the girls with a 564 and a 196.
The top scores from the Valley Bowling Center from
Sept. 12 to Sept. 19
:
MEN'S HIGH SERIES
1. Joe Fulkrod … 832
2. Mike Cole .….. 780
3. Bill Slack ……. 774
4. Bob Petruschak . 754
4. Steve Nagar … 754
6. Steve Proctor .. 749
7. Will Allen …….. 727
8. Pete Darling …. 720
8. Will Allen …….. 720
10. Scott Teeter ... 716
MEN'S HIGH GAMES
1. Joe Fulkrod … 299
2. Mike Cole .….. 286
3. Bill Slack ……. 279
3. Jeff Robinson . 279
5. Jared Joseph . 277
5. Steve Nagar … 277
SENIOR MEN'S HIGH SERIES
1. Paul Voelker ….. 711
2. Jim Schultz …… 676
3. Tom Ferguson ... 671
4. Allen Dade ..….. 606
5. Kevin Jordan ..... 600
SENIOR MEN'S HIGH GAMES
1. Tom Ferguson ... 277
2. Paul Voelker ….. 264
3. Jim Schultz …… 257
4. Art Mayer ......... 247
5. James Gray ...... 243
WOMEN'S HIGH SERIES
1. Belinda Floyd ...... 684
2. Teresa Silvernail . 629
3. Shirley Esau …… 623
4. Laura Johnson .... 585
5. Jean Dunbar …… 569
6. Belinda Floyd ….. 563
7. Nicole Talada ...... 558
8. Erin Wheeler …… 549
9. Tasha Decker ….. 541
10. SueAnn McMahon . 534
WOMEN'S HIGH GAMES
1. Belinda Floyd ..... 237
2. Laura Johnson ....232
3. Teresa Silvernail . 226
4. Shirley Esau …… 222
4. Belinda Floyd ….. 222

SENIOR WOMEN'S HIGH SERIES
1. Jane Sackett .... 518
2. Linda Estes ….. 484
3. Jane Sackett .... 451
4. Tina Edsell …… 432
4. Pat Burt …..….. 404
SENIOR WOMEN'S HIGH GAMES
1. Jane Sackett .... 215
2. Linda Estes ….. 188
3. Elaine Lasater .. 180
4. Marge Fuller …. 169
5. Jane Sackett .... 166
YOUTH BOWLING
Boys
1. Zach Vanderpool .. 750 (299)
2. Hunter Brackman . 598 (224)
3. Ethan Roberts .….. 559 (217)
4. Carter Hayes ……. 486 (174)
5. Charles Benfer ….. 361 (144)
6. Mason Decker …… 244 (89)
7. Cooper Slack …….. 239 (86)
Girls
1. Victoria Houseknecht . 564 (196)
2. Rachel Houseknecht .. 560 (190)
3. Karris Hayes …….…. 354 (122)
4. Emily Houseknecht … 261 (106)
5. Ariel Houseknecht … ..254
6. Kyla Cole ………….. 241 (89)
7. Sydney Shaffer ……. 225 (81)