NTL GOLF: ATHENS WINS AT TOMASSO'S; SAYRE'S VanDUZER FIRES 75 FOR LOW-MEDAL HONORS
(2021-10-04)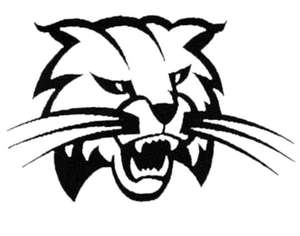 Valley Sports Report
WAVERLY — Athens shot four rounds in the 80s to win the NTL golf match here at Tomasso's Golf Course on a rainy Monday afternoon, while Sayre senior Kannon VanDuzer shot a season-best round to earn low-medal honors.
The Wildcats shot a four-player aggregate score of 340, with runner-up Sayre shooting a 347. Wellsboro was third at 354, while Wyalusing was fourth at 355, Cowanesque Valley was fifth at 427, Towanda was sixth at 455, and North Penn-Mansfield was seventh at 546.
Athens sophomore Evan Cooper and freshman Dylan Saxon tied for fourth with rounds of 83, while junior Cameron Sullivan was sixth with an 85, and sophomore Lucas Kraft was tied for 11th with a career-best round of 89.
Sullivan had two birdies in his round, while Cooper, Saxon, and Kraft each had one.
"It was a team effort," said Athens coach Lenny Pientka. "Lucas Kraft had his best round this year, but so did Evan Cooper, Dylan Saxon, and Cameron Sullivan.
"It was difficult playing conditions and they all came through with their best rounds of the year," added Pientka. "I am really proud of all of them, including Nick Jacob and Keaton Sinsabaugh, who both played well."
Sophomore Nick Jacob added a non-scoring round of 112, and freshman Keaton Sinsabaugh tacked on a 113 for the Wildcats.
VanDuzer fired a 75 in a round that including one birdie, and 10 pars. Senior Dylan Seck shot an 89 for the Redskins, while junior Jackson Hubbard carded a 91, and senior Dom Fabbri had a 92.
Sayre remains in first place in the league standings with a 25-5 record, with Athens movie into second place at 28-7. Wellsboro is in third with a 27-8 record.
The NTL wraps up its regular season Wednesday at Tyoga Country Club in Wellsboro.