ON TAP TODAY: VOLLEYBALL, BOYS SOCCER, GOLF HIGHLIGHT WEDNESDAY'S SLATE
(2021-10-06)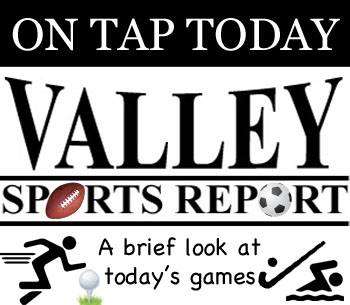 Valley Sports Report
THE VALLEY — There's only one game in the Valley today — Waverly volleyball hosts O-M, but there are a couple important boys soccer games, and the final regular-season NTL golf match on the docket.
BOYS SOCCER
Athens (6-6 overall, 5-1 NTL) at NEB (5-6-1, 4-2-1), 3:30 p.m.:
The Wildcats are coming off a 3-0 win over North Penn-Liberty Saturday, while the Panthers, who have lost four of their last five games, dropped a 5-0 decision at Wellsboro Monday.
Waverly (5-4) at Newark Valley, 4:30 p.m.:
The Wolverines are coming off an 8-0 loss at Lansing, New York state's top-ranked Class C team, while the Cardinals will play their first game in 11 days.
VOLLEYBALL
O-M at Waverly (3-1), 5 p.m. JV start:
The Lady Wolverines have been off since a 3-1 win over Newfield on Sept. 20, while the Lady Indians were swept by S-VE.
Tioga (8-0) at Watkins Glen, , 5 p.m. JV start:
The Lady Tigers are coming off a 3-1 win over Edison Monday, while the Lady Senecas dropped a 3-1 decision to Edison last Tuesday.

GOLF
Athens, Sayre at Tyoga Country Club, 1 p.m. @ Wellsboro:
The NTL regular season ends today, with Sayre and Athens 1-2 in the league standings heading into the final 18 holes.