SECTION IV FIELD HOCKEY: TIOGA DROPS 8-1 DECISION TO MORAVIA IN SEASON FINALE
(2021-10-12)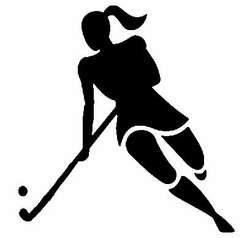 Valley Sports Report
MORAVIA — Moravia scored five goals in the first quarter, and cruised to an 8-1 win over Tioga here Tuesday afternoon in Section IV, Division III field hockey action.
"It was a great day for hockey, and it was a great finish to the season," said Tioga coach Jodi Riggs. "There were lots of great moments to bring our season full circle.
"I'm very proud of how we played today," she added.
Grace Becker, Bella Banerjie, and Bailey Williamsoneach scored two goals and dished out one assist to lead Moravia, while Gabbie Heim and Allison Kehoe added one goal apiece.
Emily Sindoni scored Tioga's goal.
Moravia had a 15-3 advantage in shots-on-goal, and a 12-3 edge in penalty corners.
Tioga wraps up the 2011 campaign with an 0-11 record.