ON TAP TODAY: WAVERLY VOLLEYBALL ON ROAD THIRD NIGHT IN A ROW
(2021-10-13)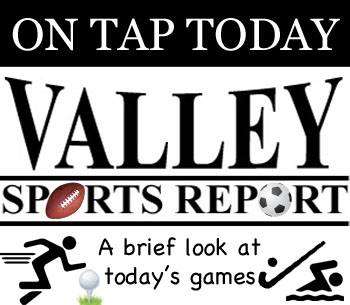 Valley Sports Report
THE VALLEY — It's a very light schedule for a Wednesday as the regular season winds to a conclusion.
VOLLEYBALL
Waverly (4-4) at Newark Valley, 5 p.m. JV start:
The Lady Wolverines are coming off a 3-1 loss at Edison Tuesday, and will play their third road match in as many nights tonight.
The Lady Cardinals are coming off a 3-1 loss to Edison Friday.
BOYS SOCCER
Tioga at Watkins Glen, 6:30 p.m.