ON TAP TODAY: ATHENS-CANTON WRESTLING HEADLINES TUESDAY'S SLATE
(2021-01-11)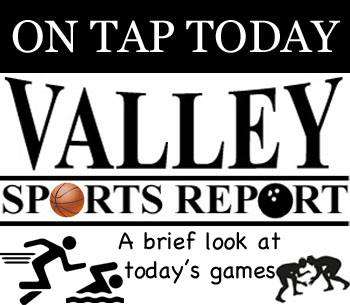 Valley Sports Report
THE VALLEY — Wrestling takes center stage in Athens tonight as the Wildcats host Canton in a match that could go a long way in determining this year's NTL champ.
Tuesday's slate was originally set to be much busier, but a Covid outbreak at Notre Dame caused the postponement of the boys and girls basketball games against Tioga tonight.
The Sayre girls also had their home game against NEB re-scheduled, and Waverly girls' game at S-VE was also postponed.
WRESTLING
Canton (3-0) at Athens (3-1), 6 p.m. junior high start:
The Wildcats went 2-1 at their Wildcat Duals on Dec. 22, while the Warriors blanked NEB, 75-0, Wednesday.
There's no telling what match-up we could see tonight with the way coaches shift wrestlers in duals, but here are a few possibilities:
106
: Keaton Sinsabaugh (2-8) vs. Lyle Vermilya (4-2)
113
: Athens' Gavin Bradley (13-0) vs. Canton's Cohen Landis (6-2)
120
: Mason Vanderpool (3-4) vs. Cayden Miller (2-3)
132
: Kaden Setzer (12-2) vs. Brayden Wesneski (1-2)
138
: Jake Courtney (11-2) vs. Hudson Ward (5-2)
145
: Lucas Forbes (6-5) vs. Bailey Ferguson (6-2)
152
: Karter Rude (11-3) vs. Hayden Ward (7-2)
172
: Cameron Whitmarsh vs. Brenen Taylor (4-2)
189
Collin Rosh (8-4) vs. Riley Parker (3-2)
215
: Caleb Nason (4-4) vs. Connor Davis (3-3)
285
: Josh Nittinger (8-5) vs. Mason Nelson (7-2)
BOYS & GIRLS BOWLING
Owego at Waverly, 3:30 pm. @ VBC:
Marathon at Tioga, 4 p.m. @ VBC: