ON TAP TODAY: TIOGA SOFTBALL PLACES FOR OVERALL IAC SMALL SCHOOL TITLE
(2022-05-12)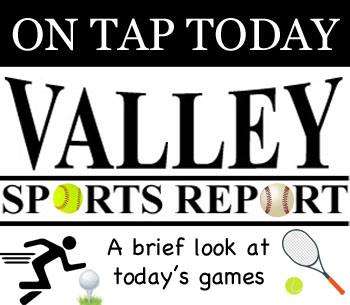 Valley Sports Report
THE VALLEY — The Tioga softball team will play for its seventh overall IAC Small School title since 2014 this afternoon, taking on Union Springs at Wells College.
Interestingly enough, it's a 7 1/2-mile drive for Union Springs, and a 63-mile trek for Tioga.
SOFTBALL
IAC Small School Championship
@ Wells College
Tioga (11-3) vs. Union Springs, 3 p.m.:
The Lady Tigers are coming off back-to-back losses to S-VE and Notre Dame, and will face the Lady Wolverines for the overall IAC Small School title this afternoon.
Tioga beat Union Springs, 17-0, last season for its sixth overall title since 2014.

Sayre (0-13) at Sullivan County (5-7), 4:30 p.m.:
The Lady Redskins take on Sullivan County for the second time in 24 hours, after dropping a wild 20-19 decision Wednesday.
BASEBALL
Sayre (15-1) at NEB (5-12), 4:30 p.m.:
The Small School champion Redskins are coming off a 15-0 win over Cowanesque Valley Monday, while the Panthers dropped a 19-0 four-inning decision to Wyalusing Tuesday.
Waverly (10-8) at Horseheads (13-4), 5 p.m.: The Wolverines are coming off a 2-0 loss at Notre Dame Tuesday, while the Blue Raiders topped Corning, 8-5, to win the STAC West title.
Horseheads has won 10 in a row, while Waverly has lost six of seven.

BOYS GOLF
Trumansburg at Waverly, 3:30 p.m.
Tioga at Watkins Glen, 4 p.m.