IAC BOYS GOLF: NOTRE DAME EDGES WAVERLY TO AVENGE EARLY-SEASON LOSS
(2022-05-13)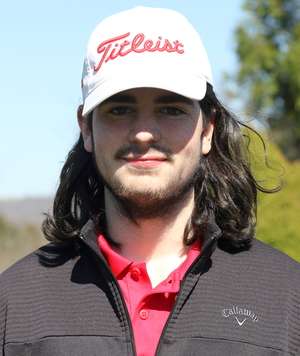 Valley Sports Report
ELMIRA — Notre Dame avenged an early-season loss with a 191-197 win over Waverly here Friday in IAC boys golf action at Mark Twain Golf Course.
Jackson Potter earned low-medal honors for the Crusaders with a 42, and Jacob Steed carded a 44. Waverly's Dylan O'Toole tacked on a non-scoring round of 54 for Notre Dame.
Senior Jackson Knight led the Wolverines with a 45, while senior Davis Croft shot a 48, and senior Matt Atanasoff and junior Evan Davies carded matching rounds of 52.
Junior Joey Bernatavitz added a non-scoring round of 56, and senior Declan Murphy tacked on a 59.
Waverly, now 4-6, returns to action Tuesday at Watkins Glen.
——————
IN PHOTO: Waverly's Jackson Knight.