ON TAP TODAY: SOFTBALL 'BATTLE AT THE BORDER' HEADLINES SATURDAY'S ACTION
(2022-05-14)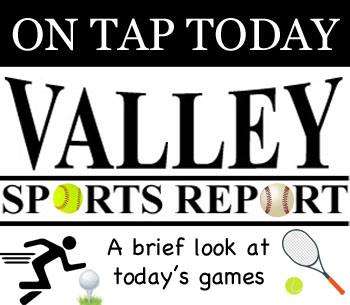 Valley Sports Report
THE VALLEY — The softball version of the "Battle at the Border" headlines Saturday's action with Athens and Sayre hosting their counterparts from New York — Tioga and Waverly.
SOFTBALL
"Battle at the Border"
11 a.m.
Tioga (11-4) at Athens (7-10):
The Lady Tigers are coming off a 6-0 loss to Union Springs Thursday in the IAC Small School championship game, while the Lady Wildcats dropped a 9-4 decision to North Penn-Liberty Monday.
Waverly (8-7) at Sayre (0-14):
The Lady Wolverines are coming off a 12-7 win over Candor, while the Lady Redskins are coming off back-to-back one-run losses to Sullivan County — 20-19 and 15-14 — on Wednesday and Thursday.
1:30 p.m.
Tioga at Sayre.
Waverly at Athens.