YOUTH VOLLEYBALL: WAVERLY HOSTING SECOND ANNUAL 'VOLLEYBALL DEVELOPMENT CAMP' AUG. 1-4
(2022-07-18)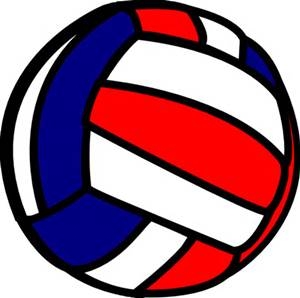 Valley Sports Report
WAVERLY — The Waverly volleyball program will hosts its second annual "Volleyball Development Camp" on Aug. 1-4 here at the Waverly High School gymnasium.
"We want to get as many kids involved as we can," said Waverly volleyball coach Charity Meyers. "This camp is open to all schools and for kids from kindergarten thru 12th grade.
"We really want to get kids involved in volleyball at an earlier age, as well as giving them a fun and safe place to learn it," noted Myers. "We keep the cost low so that everyone can come and enjoy the camp. We also don't turn anyone away.
"If a child cannot afford it, then all the parent has to do is contact me — my information is on the flyer, and I will take care of the fee," she added.
The camp is run by Waverly varsity coach Charity Meyers, and her JV coach Morgan Lynch, with current, former, and collegiate players assisting at the camp.
There will also be many guest coaches on hand:
• Jared Kucko — Corning Community College women's head volleyball coach;
• Patti Perone — former Horseheads coach, with multiple state championships, 25 conference titles, 24 Section IV titles, and 16 triple to the State Final Four;
• Heather Hanson, Athens head coach;
• Abby Williams, Canton head coach;
• Cassandra Meyers, Rec. volleyball coach;
• Beau Roskow, assistant travel coach;
• David Meyers, strength & conditioning coach;
• Gary Swartwood, Section IV official.
The camp is open to all ages, and will be split into three age groups:
• Kindergarten through fifth grade: 2:30 to 4:30 p.m.
• Sixth through 8th-grade: 4:30 p.m. to 6 p.m.
Ninth through 12th: 6 to 8 p.m.
The cost is $55 for each student.
Question or concerns can be directed to Charity Meyers at (607) 742-2120, or via e-mail at
charity.meyers.cm@gmail.com
Please send cash or checks to:
Waverly Volleyball Club
143 Howard St.
Waverly, NY 14892
Registration form in link above.