WAVERLY SUMMER BASKETBALL LEAGUE: WAVERLY TOPS ATHENS IN TITLE GAME OF WAVERLY SUMMER BASKETBALL LEAGUE
(2022-07-21)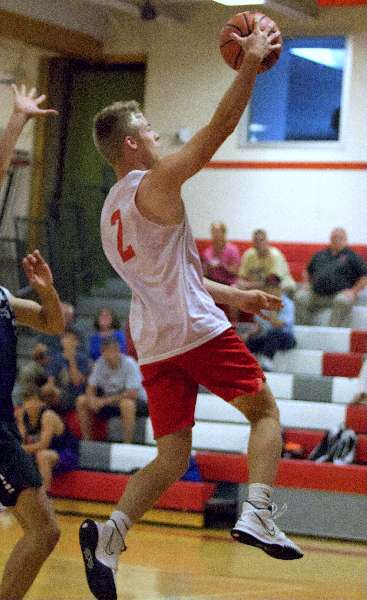 Valley Sports Report
WAVERLY — Top-seeded Waverly rolled to three straight wins here Wednesday night to win the season-ending Waverly Summer Basketball League varsity tournament.
The Wolverines opened the night with a 53-26 win over Watkins Glen in the quarterfinals, and advanced to play Mansfield in the semifinals. Mansfield advanced with a 47-39 win over Troy.
The third-seeded Wildcats started the night with a 37-21 win over Tioga in the quarterfinals, while its semi-final opponent, Candor, topped second-seeded Elmira, 47-40.
In the semifinals, Waverly blitzed fifth-seeded Mansfield, 55-40, while Athens edged seventh-seeded Candor, 35-31.
In the finals, Waverly topped Athens, 52-38.
——————
IN PHOTO 1: Waverly's Joey Tomasso. … PHOTOS BY LANCE LARCOM.