NTL FOOTBALL: ATHENS FILLS 'OPEN DATE IN WEEK ONE
(2022-07-27)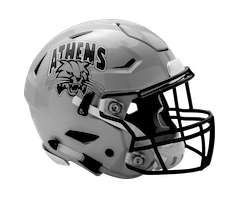 Valley Sports Report
ATHENS — Athens has filled its "open date" in Week 1 of the upcoming 2022 high school football season, adding a home game again Executive Education Academy on the weekend of Aug. 26-27.
According to Athens coach Jack Young, whether the game is played on Friday or Saturday of Week 1 depends on the availability of game officials.
The Allentown charter school is a Class AA independent program was 6-5 in 2021, including a 28-14 loss to Shikellamy (the 1-9 Braves only win of the season) and a 26-0 win over Line Mountain.
ATHENS (2021: 6-5, District 4, Class 4A Semifinals)
Week 1 — Aug. 26-27 … vs. EXECUTIVE EDUCATION ACADEMY
Week 2 — Sept. 2 … vs, COWANESQUE VALLEY
Week 3 — Sept. 9 … at Wyalusing
Week 4 — Sept. 16 .. at Wellsboro
Week 5 — Sept. 23 .. at Troy
Week 6 — Sept. 30 .. vs. TOWANDA
Week 7 — Oct. 7 ….. at North Penn-Mansfield
Week 8 — Oct. 14 … at Canton
Week 9 — Oct. 21 … vs. CENTRAL COLUMBIA
Week 10 — Oct. 28 .. vs. SAYRE