GIRLS BASKETBALL: WAVERLY ROLLS OVER TOWANDA AT ELMIRA COLLEGE SUMMER LEAGUE (24 PHOTOS)
(2022-07-27)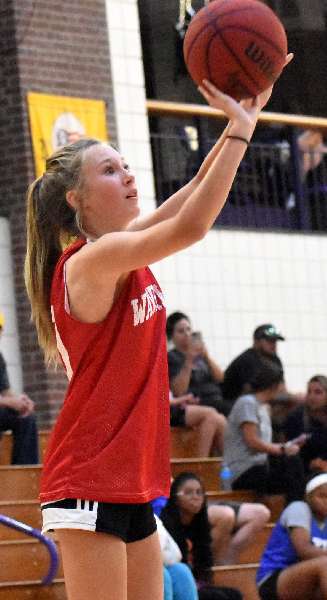 Valley Sports Report
ELMIRA — Waverly rolled to a 44-25 win over Towanda Tuesday night in the Elmira College Girls Basketball Summer League.
Eighth-grader Ryleigh Judson led the Lady Wolverines with 20 points, while senior Paige Manchester paced Towanda with 18 points.
——————
IN PHOTO 1: Waverly's Ryleigh Judson. … PHOTOS BY BRIAN FEES.