NTL GIRLS SOCCER: ATHENS DROPS NON-LEAGUE GAMES TO BALDWINSVILLE, CICERO-NORTH SYRACUSE
(2022-09-18)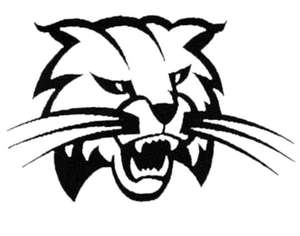 Valley Sports Report
NORTH SYRACUSE — Athens dropped a pair of decisions over the weekend, falling to Baldwinsville and Cicero-North Syracuse — both Class AA programs — at the "North-South Challenge" here at Cicero-North Syracuse High School.
Saturday
Baldwinsville 2, Athens 0
The Bees scored a pair of goals in a seven-minute span early in the first half, and then made it stand up in a 2-0 win over Athens Saturday.
"We played pretty well, especially in the second half," said Athens coach Rich Pitts.
Adrianna Orlando scored about nine minutes into the game on a shot from 35 yards out to make it 1-0.
Nicole Pelletier put one in the net from 25 yards out about seven minutes later to make it 2-0.
Baldwinsville had a 10-3 advantage in shots-on-goal, and a 2-0 edge in corner kicks.
Senior Karlee Bartlow had eight saves in net for the Lady Wildcats.

Sunday
Cicero-North Syracuse 4, Athens 0
The Lady NorthStars scored a pair of goals in less than three minutes, and dominated possession in a 4-0 win over Athens Sunday.
"We were a bit over-matched, but we battled until the end," said Pitts.
Brianna Dorrance scored in the 23rd minute to give C-NS a 1-0 lead, and Emilee Rio tacked on another goal a little less than three minutes later.
Mya Jenkins and Chloe Tice added goals in the second half for C-NS to provide the final margin.
C-NS had a 20-2 advantage in shots-on-goal, and a 4-1 edge in corner kicks.
Bartlow had 16 saves in net for Athens.
Athens, now 2-5, hosts Wyalusing Tuesday.