IAC VOLLEYBALL: RESURGENT S-VE EDGES TIOGA IN FIVE-SET THRILLER
(2022-09-21)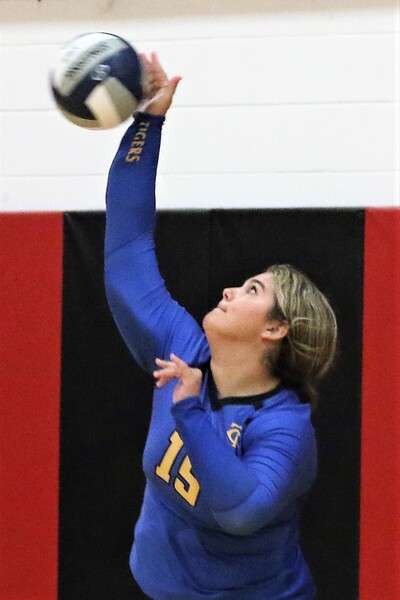 Valley Sports Report
SPENCER — For the second time in three nights, Tioga went to five sets, but this time came up on the short end.
After beating Waverly in five sets Monday, the Lady Tigers dropped a five-set thriller to a resurgent S-VE here Wednesday night in IAC volleyball action.
The Lady Panthers pulled out a 25-23 win in the first set, but Tioga bounced back with zeal, rolling to a 25-10 win in the second set.
Once again, S-VE pulled out a tight 26-24 decision in the third set, only to have the Lady Tigers respond with a convincing 25-14 win in the fourth set.
The fifth set was again a tightly-contested battle, and S-VE came out on top in a 16-14 decision.
"I am so proud of my girls tonight," said first-year S-VE coach Erika Brown. "They had a few errors, but continued to play hard.
"This is a huge win for S-VE volleyball.
"I contribute my team's success tonight to their grit and positive attitudes they continually embrace within each other," added Brown.
Faith Brenchley led S-VE with 13 digs, 19 setter assists, three kills, and one block, while Marah Cooper had 17 digs, 14 kills, and two assists, and Adriena Farmer added nine digs, 13 kills, three assists and two aces.
(No stats were available for Tioga.)
Tioga, now 4-1, hosts Newfield Friday night.
JV:
Tioga swept the junior varsity match.
——————
PHOTOS BY TIM TAYLOR.