WAVERLY WRESTLING OFFERING 'GROW WOMEN'S WRESTLING' FREE CLINIC
(2022-09-22)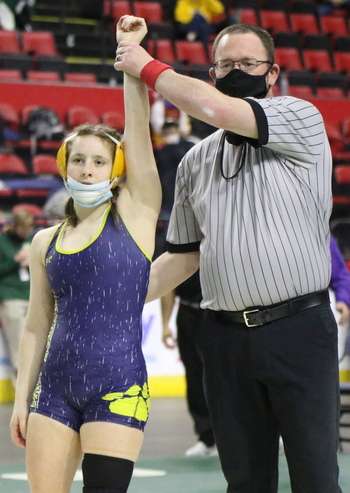 Valley Sports Report
WAVERLY — Waverly Wrestling is offering a "Grow Women's Wrestling" clinic which is free for all who attend.
The clinic will run from 10 a.m. to 2 p.m. Saturday at Waverly High School, 1 Frederick St., Waverly. It is open to all female wrestlers and females interested in the sport of wrestling.
Tioga standout Emily Sindoni and members of the Elmira College women's wrestling team will serve as guest speakers from noon to 12:30 p.m.
Sindoni became Section IV's first female champion back in February, then went on to win a freestyle national championship and a Fargo freestyle silver medal.
There will also be two instruction sessions.
Ashley Keenan, head coach of the Elmira College women's wrestling team, and the Soaring Eagles team will head up Session 1, which runs from 10 to 11:30 a.m.
Session 2, which runs from 12:30 to 2 p.m., will feature Justin Wolcott, Waverly women's head coach; Brett Owen, Horseheads head coach; Terri Gil, Horseheads women's assistant coach; and Andrew Aronstam, Waverly assistant coach.
Lunch will be served from 11:30 a.m. to noon.
No equipment is required.