NTL VOLLEYBALL: ATHENS SWEPT BY WYALUSING (16 PHOTOS)
(2022-09-22)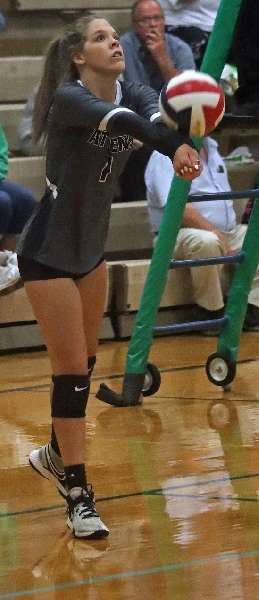 Valley Sports Report
WYALUSING — Wyalusing pulled out a tightly-contested first set, then cruised to a sweep of Athens here Thursday night in NTL volleyball action.
The Lady Rams won the first set, 26-24, then closed out the match with wins of 25-12 and 25-18.
"We are really distracted, we have been playing distracted for a bit now," said Athens coach Heather Hanson. "I think I am coaching distracted, too.
"We are always worried about the next play before the play that is in motion is finished, coach included.
We're going back to one point at a time mindset and focus," added Hanson. "Reset and regroup … don't really know what else to say."
Jenny Ryan led Athens with two aces, nine digs, nine setter assists, three kills, and one block, while Audrey Clare had there kills and seven digs, Braelynn Wood had three kills and nine digs, and Kassie Babcock had two kills and two assists.
Ella Coyle recorded seven digs for the Lady Wildcats, while Emily Marshall added six digs, Cailin McDaniel chipped in with two kills, and Cassy Friend registered two blocks.
Athens, now 3-3, is on the road Saturday to play Lake Lehman and Blue Ridge.
——————
IN PHOTO 1: Athens' Kassie Babcock. … PHOTOS BY CHRIS MANNING.