NEW YORK STATE FOOTBALL: A TIME CHANGE, WAVERLY GAME MOVED TO 6 P.M.
(2022-11-17)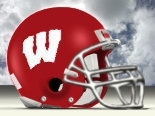 Valley Sports Report
CICERO, N.Y. — Due to concerns ahead of a major lake-effect snow storm this weekend, Waverly's New York State, Class C quarter-final match-up against Section III champ General Brown has been moved from noon on Saturday to 6 p.m. here at Cicero-North Syracuse High School.
The game was originally slated to begin at noon. The Cicero-North Syracuse-Corning game will now start at noon, instead of 6 p.m.
The historic weather event is forecast to slam the Buffalo area, but latest projections are calling for considerable snow in Central New York as well.