WOMEN'S COLLEGE BASKETBALL: TIOGA GRADS — ABBY FOLEY, GABBY FOLEY — CONTRIBUTE IN TC3'S WIN OVER CORNING CC (8 PHOTOS)
(2022-11-18)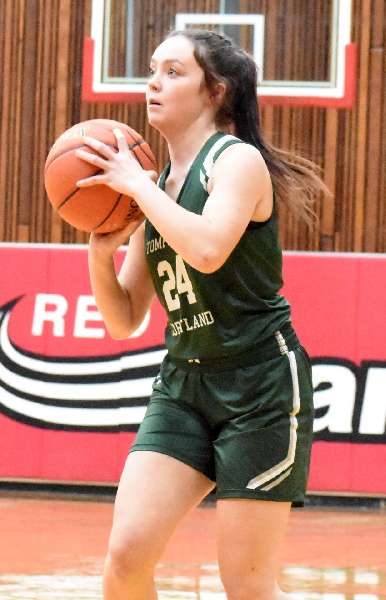 Valley Sports Report
CORNING — Tioga grads
Abby Foley
and
Gabby Foley
, freshmen on the Tompkins-Cortland CC women's basketball team, both saw playing time in the Lady Panthers' first win of the season Thursday at Corning CC.
Abby Foley scored four points, and had three rebounds, one assist, and one steal in TC3's 62-33 win over Corning, while Gabby Foley grabbed three rebounds and dished out one assist.
A week ago, TC3 dropped its season-opener, 70-38, at Onondaga CC. Gabby Foley collected three rebounds in the loss, while Abby Foley had one rebound and one steal.
The Lady Panthers (1-1) return to action Nov. 29 at Jefferson CC.
——————
IN PHOTO 1: Abby Foley. … PHOTOS BY BRIAN FEES.