IAC BOWLING: TIOGA'S COACH HAS HIGH HOPES FOR BOYS, GIRLS TEAMS IN 2022-23
(2022-11-22)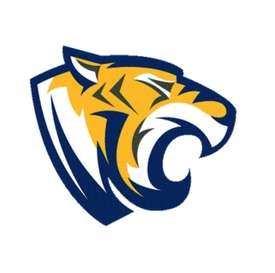 By TIM BIRNEY
Valley Sports Report
TIOGA CENTER — The numbers continue to be high for the Tioga bowling squads, and that matches coach Kathy Pond's hopes for both the boys and girls teams in 2022-23.
The Tigers have 11 boys and 16 girls on their rosters.
"I'm happy with the numbers," said Pond. "Now, I have to figure out what I have, and do my job of coaching them up."
BOYS
The Tioga boys return four of their top six bowlers from a team that won the program's seventh consecutive IAC Small School title last year.
"We lost a couple strong starters in Dylan Slater and Rocco Fariello, but we return a strong core," said Pond. "We have four strong starters returning, so it's a matter of making up the difference in the two we lost."
The Tigers return seniors Gage Cain, Frankie Chapman, and Brad Webb, as well as freshman Nick Slater from last year's top six.
Pond believes she has a few youngsters who will help ease the loss of a pair of four-year starters in Dylan Slater and Fariello.
"We have a lot of fresh faces, and some of them look pretty good.
"I think (sophomore) Kameron Joyce and (junior) Mason Green could be ones to watch, and make an impact," said Pond. "(Freshman) Nate Hulbert is another one, he could be a sleeper."
Other bowlers vying for time in the top six will be senior Julian Merrill, juniors Damien Forsythe, and Damien Philhower, sophomore Noah Schielie, and freshman Nick Williams.
Pond is confident the Tigers can with their eighth division title in a row.
"We're worked very hard to get those banners, and we plan on putting more up there," she said pointing to the banners above the lanes at the Valley Bowling Center. "I like our chances to win the Small School Division again."
GIRLS
Four starters — seniors BobbiJo Tarbox, Caroline Chapman, and Jamie Card, and junior Chloe Gillette — from last year's top six return from a team that finished in the middle of the pack in the Small School Division last year.
"The girls are a little stronger, and more experienced than they were last year," said Pond. "The three seniors have been with us for four years. I'm counting on them, and Chloe (Gillette) this year."
Vying for time in the top six will be junior Allie Creller, who saw some action in the top six last year, as well as junior Sam Shirley, sophomores Alicia Bennett, Ariana Hawley, Paige Hicks, and Selena LaFritz, and freshmen Katie Bleiler, Sabrina Ellis, Kelsey Helmich, and Kaitlyn Reeves.
"I think we have some girls who are going to surprise people," said Pond.
"Allie Creller is a strong contender for the top six," noted Pond. "And, freshman Kelsey Helmich is coming out of nowhere … she's coming on fast.
"(Sophomores) Paige Hicks and Alicia Bennett have both looked good, and could both make an impact this season," she added.
Pond believes this group could make a run at the division title.
"I think we could surprise some people," she said. "I think we have a good chance of taking the Small School Division."
Tioga opens the 2022-23 season this afternoon against Odessa-Montour at the Valley Bowling Center.