COLLEGE WRESTLING: ATHENS GRAD BRADLEY WINS TITLE AT ITHACA INVITATIONAL
(2023-11-11)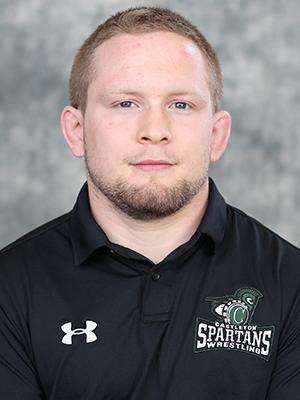 Valley Sports Report
ITHACA — Athens grad
Gavin Bradley
, a sophomore on the Castleton wrestling team, won the 125-pound weight class at the season-opening Ithaca Invitational last weekend.
Bradley, the top seed, opened the tournament Friday with a pin of New England College's Michael Follo in 1:41.
In the quarterfinals, Bradley forged an 18-2 technical fall over Springfield's Jack Callahan.
Bradley scored a pair of takedowns, and led 6-1 after the first period, then registered an escape, two takedowns, and four near-fall points to complete the technical fall at 4:42.
In the semifinals, Bradley pounded out a 13-2 major decision over fourth-seeded Johnny Novak of Baldwin-Wallace.
Bradley scored a takedown in the final seconds of the first period, and led 3-0. After Novak scored an escape early in the second period, Bradley registered another takedown with 55 seconds remaining, and rode out the period for a 6-1 lead.
Two more takedowns, including one with 2 seconds remaining, in the third period, and the riding-time point sewed up the major decision for Bradley.
Bradley received a forfeit from second-seeded Isiac Paulino, who recorded three major decisions on his way to the finals, in the championship bout.
Castleton returns to action Saturday at the Roger Williams Invitational in Bristol R.I.
——————
IN PHOTO: Gavin Bradley.