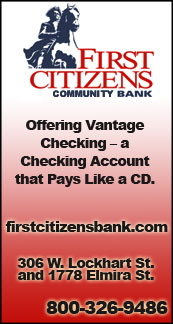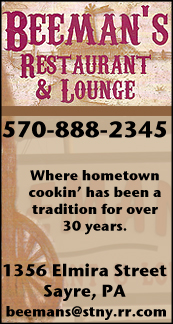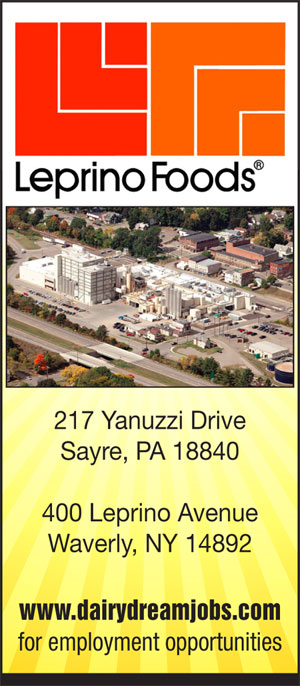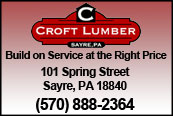 VALLEY SPORTS REPORT: "PLAYER OF THE YEAR" WILLIAMS HEADLINES "ALL-VALLEY SUPER 7" BOYS BASKETBALL TEAM (2014-03-11)


ATHENS' MOYER TABBED TOP DEFENDER — WAVERLY'S BODINE, SUTRYK TOP NEWCOMERS

By TIM BIRNEY
Valley Sports Report
THE VALLEY — Junior Nate Williams topped the 1,000-point career-scoring barrier, scored 39 or more points in four straight games and helped Sayre to a 15-9 record in leading the Valley Sports Report "All-Valley" boys basketball team as "Player of the Year" for 2013-14.

Williams, who can pull up on a dime for his jumper, is a versatile scorer with the ability to get to the rim or knock down a jumper from anywhere on the floor.

He averaged 24.5 points, 5.1 rebounds, 3.3 assists and 2.2 steals per game this season and also connected on 55 3-pointers.

He had a career-high 47 points against Liberty, falling one point shy of a school record, and averaged 41.5 points for a four-game stretch.

The remainder of the "Super 7 All-Valley" team is:

Dan Moyer, senior, Athens: The most-improved player in the NTL, Moyer was a force in the low-post on both ends of the floor.

With good hands and a soft touch around the rim, he averaged 13.1 points per game and shot 57 percent from the field.

He also hauled down 14.4 rebounds and blocked 3 shots per game, while altering many more shots per game with his 6-7 frame and added reach.

Dylan Perry, senior, Waverly: After struggling with an ankle issue early in the season, Perry used his quickness and perimeter shooting to become Waverly's most consistent scorer.

Perry scored 11.9 points per game also led the team with 2.3 steals per game.

Brandon Fauver, junior, Athens: A dangerous perimeter shooting, Fauver was the focal point of the opposing defense for the early portion of the season, but still managed to score in double-figures.

He averaged 13.4 points, 2 assists and 2 rebounds per game and knocked down 18 3-pointers on the season.

Marshall Higley, junior, Sayre: Long and athletic, Higley has a knack for blocking shots and is a strong rebounder, especially on the weak side. He also became a steady scorer alongside Williams and was a threat from 3-point range.

Seth Murrelle, senior, Sayre: Ultra-quick, Murrelle had little problem getting the ball up court and also wreaked havoc on the opposition's backcourt. He also picked up his scoring when Nate Williams was injured.

He averaged 7.9 points, 4.5 assists and 2.4 steals per game.

Tim Sutton, senior, Waverly: A solid low-post defender, Sutton was also a steady performer on the boards for the Wolverines.

He averaged 6 points and 6.4 rebounds per game.

ALL-DEFENSIVE TEAM
Defensive Player of the Year — Dan Moyer, senior, Athens: At 6-7 and with long arms, Moyer was an intimidating presence in the paint for the Wildcats this season. He blocked 3 shots per game, but altered as many or more than that in most games.

Garrett Sutryk, freshman, Waverly: Only a freshman, Sutryk was nearly a shut-down defender on the perimeter by the end of the season. Quick and strong, he is going to be a force on the defensive end of the floor for the next few years.

Seth Murrelle, senior, Sayre: Extremely quick, Murrelle proved a nuisance for opposing guards and helped create a lot of points in transition for the Redskins.

Marshall Higley, junior, Sayre: Higley had a knack for getting his hands on the ball and is especially good at blocking shots from behind with his long reach.

Tyler Forbes, junior, Athens: Forbes had the unenviable task of matching up with some of the best guards in the NTL this season and did an admirable job. Quick and tough, Forbes forced teams to find other ways to score at times this season.

ALL-NEWCOMER TEAM
Co-Newcomers of the Year: Hunter Bodine, freshman, Waverly, and Garrett Sutryk, freshman, Waverly: Bodine and Sutryk brought different things to the table for the Wolverines, but together they helped a team that entered the season with very little varsity experience to a 10-9 season and a trip to the Section IV, Class B playoffs.

Bodine is incredibly quick and can score from the perimeter or take the ball to the hoop. Sutryk is deceptively quick (aka smooth), can shoot or go to the hoop and is a top-notch defender.

Kalen Keathley, freshman, Athens: Keathley added a spark off the bench this season the Wildcats were missing at times. He takes the ball to the bucket with ferocity and looks like he'll develop into a scorer.

Peyton Miller, sophomore, Waverly: A streaky perimeter shooter, Miller can score in bunches when he's on. He also has a good handle on the ball and can break defenders down and get into the lane for mid-range jumpers or runners.

Parker Hendershot, freshman, Tioga: Hendershot played with fire off the bench, wasn't afraid to take the ball to the bucket and showed he can knocked down the open jumper as well.





Print Friendly Version
You've asked about helping ...
here's your chance. Click HERE