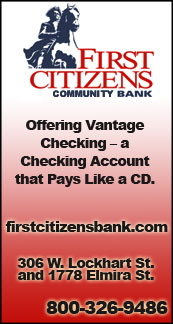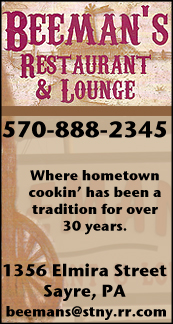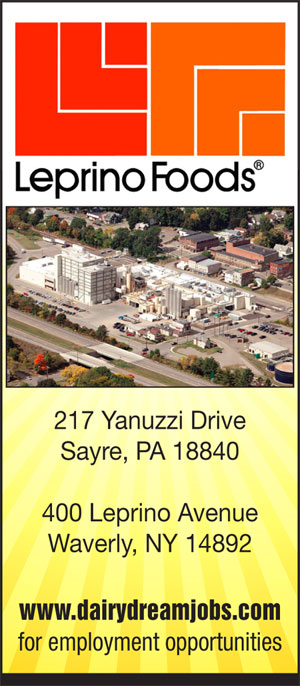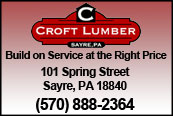 VALLEY SPORTS REPORT: WAVERLY'S WOLCOTT IS 2013-14 "MALE ATHLETE OF THE WINTER" (7 PHOTOS) (2014-03-16)


By TIM BIRNEY
Valley Sports Report
THE VALLEY — Waverly senior Ryan Wolcott capped off an unbeaten season with a New York State Division 2 wrestling title recently and in turn has been selected as Valley Sports Report's 2013-14 "Male Athlete of the Winter."

After falling 1-point shy of a state title in his junior season, Wolcott took the final step this season, ripping off 40 consecutive wins without a loss to become the 10th state champ in the Waverly wrestling program's storied history.

Over his final two seasons, Wolcott was 77-1 with his only loss coming in the state finals in his junior season — a 1-0 defeat at the hands of Hornell's Zach Bacon.

Wolcott finishes his career as Waverly's first four-time Section IV champion and the school's all-time winningest wrestler with 206 career wins.

His dominance during his senior season was impressive. He record 32 pins on the season, including 26 in the first period.

The remainder of the "Super 7 Male Athletes of the Winter;"

Frank Chen, senior, Athens: Chen capped off a brilliant career in the pool for the Wildcats by winning a pair of medals — the second and third of his career — at the PIAA Championships.

Chen finishes eighth in the 100-yard butterfly on Day 1 and bounced back with a seventh-place in the 100-yard backstroke on Day 2 at States.

Chen won District 4 gold in the 100-yard backstroke and a silver in the 100-yard butterfly to advance to the PIAA meet. He also was part of the silver-medal 200-yard medley relay team that finishes 10th at States.

Chen also swam on Athens' third-place 400-yard freestyle relay team that set a new school record at Districts.

Chen was a four-time winner at the NTL Championships, winning the 100-yard backstroke and the 100 freestyle, while swimming on the winning 200-yard medley and 400-yard freestyle relays.

Brian Courtney, freshman, Athens: Courtney won his first 29 matches of the season, winning the North Section, District 4 and Northeast Region titles in the process, before losing his first decision in the opening round of the PIAA Class AA Championships. He rallied with five straight wins to finish third.

Courtney won seven bouts by fall and four via technical fall. His run to a third-place finish at States is all the more amazing considering the fact he missed the final month of the regular season following an emergency appendectomy.

Nate Williams, junior, Sayre: Williams topped the 1,000-point career-scoring barrier, scored 39 or more points in four straight games and was named VSR's boys basketball "Player of the Year."

He averaged 24.5 points, 5.1 rebounds, 3.3 assists and 2.2 steals per game this season and also connected on 55 3-pointers.

He had a career-high 47 points against Liberty, falling one point shy of a school record, and averaged 41.5 points for a four-game stretch.

Mason Beard, junior, Waverly: Beard averaged 228.62 to earn an automatic bid to the New York State Championships, where he finished 34th. He was named VSR's "Bowler of the Year."

Beard also rolled a 300 game in IAC play this season and tallied the high series for the season in the league with a 773.

He also received the "Sportsmanship Award" for Section IV at the state tournament.

Jesse Manuel, sophomore, Tioga: Manuel went 45-5 on the season with four of his five losses coming to state place-winners, including two to state champion William Koll of Lansing. He was Section IV runner-up and was 1-2 at States.

Manuel recorded 23 pins and had six wins by technical fall.

Josh Mastrantuono, sophomore, Waverly: Mastrantuono was a triple-winner at the Section IV, Class C Championships.

Mastrantuono won the 100-yard breaststroke and qualified for the New York State Championships, where he finished 33rd.

He finished second in the 200-yard IM and was also part of the winning 200-yard freestyle and 200-yard medley relay teams.

Mastrantuono won four gold medals at the IAC Championships, winning the IM and the breaststroke and swimming in the winning 200 medley and 200 free relays.

——————

IN PHOTO 1: Waverly's Ryan Wolcott. IN PHOTO 2: Athens' Frank Chen. IN PHOTO 3: Athens' Brian Courtney. IN PHOTO 4: Sayre's Nate Williams. IN PHOTO 5: Waverly's Mason Beard. IN PHOTO 6: Tioga's Jesse Manuel. IN PHOTO 7: Waverly's Josh Mastrantuono. .... VSR STOCK PHOTOS.





Print Friendly Version
You've asked about helping ...
here's your chance. Click HERE