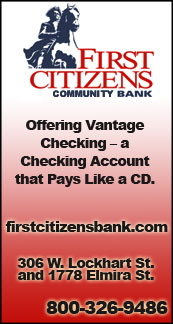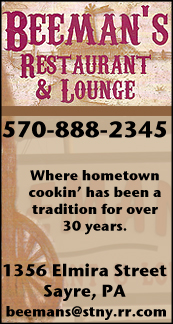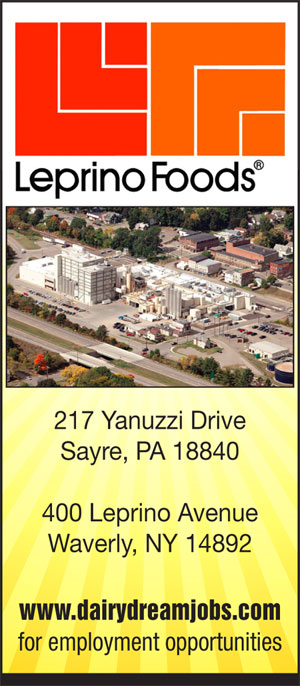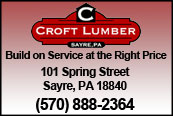 FROM THE PRESS BOX: A LOOK AHEAD TO THE 2016 SOFTBALL SEASON (2015-06-24)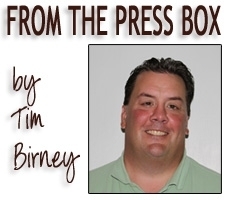 The 2015 softball season ended with Tioga and Athens both one win shy of a section / district title and there's reason to believe both teams can't put themselves in position for another title run in 2016.

The crystal ball is a bit clouded, but as we look ahead there are a few things in focus.

Athens Lady Wildcats: Athens loses a key group of seniors, led by Jensen Dunkling, Rica Dimon and Mackenzie Warner, but the cupboard is far from bare.

Aubrey Allen, who will likely do the majority of pitching next year, and Lexi Morley lead a strong group of players returning and the Lady Wildcats have a talented group of youngsters poised to make an immediate impact next season.

Athens may not get back to the District 4 title game, but Class AAA isn't that strong so a return trip is not out of the realm of possibility. If they do get back there, defending champ Jersey Shore returns most of its team and is clearly the team to beat.

Sayre Lady Redskins: Sayre returns the majority of its team in 2016, led by Kate Cron and Paige Wampole, as well as Kaitlynn McCarter, who will likely assume the majority of the pitching duties with the departure of senior Kassie Winters.

The Lady Redskins won their final four games of 2015 and could surprise some people next year, but one thing they'll need to improve is their defense, which at times this season was very shaky.

Sayre has a good chance to top this season's win total (five), but they'll need a youngster or two to step up and make an immediate impact for it to happen.

Tioga Lady Tigers: Senior Dani Barto will be hard to replace at third base — both defensively and at the plate, and center fielder Paige Hendershot's defense will be sorely missed, but Tioga returns just about everyone else, including the pitcher-catcher combo of Sam Wood and Brittany Vergason.

The Lady Tigers should have no trouble scoring runs again in 2016, led by sophomore-to-be Mariah Culver, who has immense power and could challenge several school records.

I fully expect the Lady Tigers to return to the Section IV, Class C championship game, but Notre Dame, which beat Tioga 3-2 to avenge an early-season loss, returns nearly in tact and will be a major roadblock to the program's first Section IV title since 2009. And, Thomas A. Edison (Class B runner-up) is rumored to be headed back to Class C, which would make things more interesting.

Waverly Lady Wolverines: Waverly will suffer major graduation losses and will be without perennial all-stars Sam Mennig and Kiana Manuel in 2016 for the first time in several years.

The Lady Wolverines will definitely be in a rebuild, which will be made more difficult by the fact that Large School counterparts Notre Dame (Class C champ) and Thomas A. Edison (Class B runner-up) will both be loaded next year.

Waverly should have little problem qualifying for the postseason, but reigning Class B champ Windsor is still the team to beat.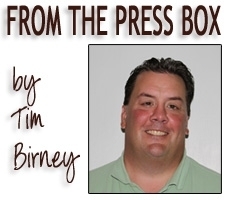 Print Friendly Version
You've asked about helping ...
here's your chance. Click HERE