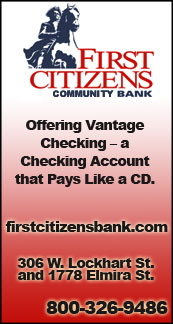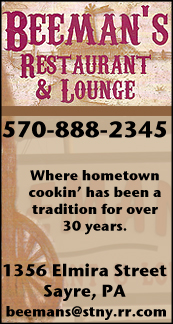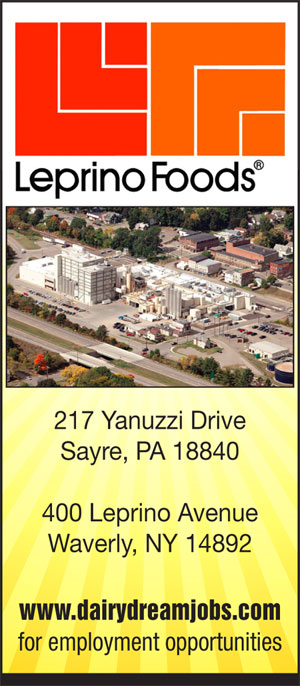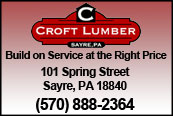 VALLEY SPORTS REPORT: GAMBRELL TOPS LIST OF "SUPER 7 FEMALE ATHLETES OF THE SPRING" (2015-06-27)


Valley Sports Report
THE VALLEY — Athens freshman Breana Gambrell was a triple-winner in her first varsity meet this season and never slowed down, capping her season with a pair of PIAA medals to earn the Valley Sports Report "Female Athlete of the Spring."

Gambrell. who is also "Newcomer of the Spring," qualified for States in four events after winning three gold medals and a bronze at the District 4 Championships.

Gambrell, who scratched out of the 200-meter dash at the PIAA Championships, won the gold medal in the long jump and the silver medal in the 100-meter dash. She finished 12th in the triple jump.

She also won the 100 at the NTL Championships and was second in the 200, long jump and triple jump. And, was the Valley Sports Report 2015 Female "Track & Field Athlete of the Year."

The "Super 7 Female Athletes of the Spring:"

Breana Gambrell, freshman, Athens: See above.

Emily Lunger, freshman, Athens: Lunger also enjoyed an outstanding freshman campaign for the Lady Wildcats, qualifying for the PIAA Championships in three events.

Lunger won District 4 gold in the 400-meter dash, silver in the 200-meter dash and bronze in the high jump. At States, Lunger earned a fourth-place medal in the 400.

She was also a four-time winner at the NTL Championships.

Sam Wood, junior, Tioga: Wood, the Valley Sports Report softball "Player of the Year," was an integral part of the Lady Tigers' run to the Section IV, Class C championship game.

Wood was 13-3 on the mound for Tioga with an 0.87 ERA. She struck out 91 and walked just eight in 80 2/3 innings.

At the plate, Wood hit a team-high .564 (31 hits in 55 ABs) and walked 16 times for a team-high .855 on-base percentage. She also had a .782 slugging percentage and a 1.637 OPS.

Kiana Manuel, senior, Waverly: A five-year starter, Manuel was a top-notch defender and one of the best hitters in the region.

Manuel capped a brilliant varsity career, hitting .569 with 37 hits, including 10 extra-base hits (six doubles, one triple and three home runs). She scored 23 runs, had 22 RBI and 13 stolen bases and had an .831 slugging percentage with a 1.447 OPS.

Alex Tomasso, 8th-grader, Waverly: Just an 8th-grader, Tomasso earned her second trip to the New York State Championships with a second-place finish at the Section IV Championships.

She earned low-medal honors for the Lady Wolverines in every meet but one this season and tied for low-medal honors at the IAC Championships.

Kate Cron, sophomore, Sayre: Despite playing on a 5-12 team, Cron earned Class A second-team all-state honors with good defensive play at third base and an outstanding season at the plate.

Cron hit .455 with 25 hits, including 12 extra-base hits (five doubles, five triples and two home runs), 13 RBI,c 13 runs scored and six steals. She also had an .836 slugging percentage and a 1.320 OPS.

Dani Barto, senior, Tioga: A fearless defender at third base and a fierce competitor, Barto was another key cog in Tioga's run to the Section IV, Class C title game.

Barto hit .534 with 31 hits. She had a 1.000 slugging percentage, a .724 on-base percentage and an astounding 1.724 OPS.




Print Friendly Version
You've asked about helping ...
here's your chance. Click HERE