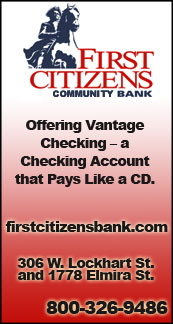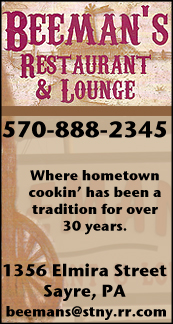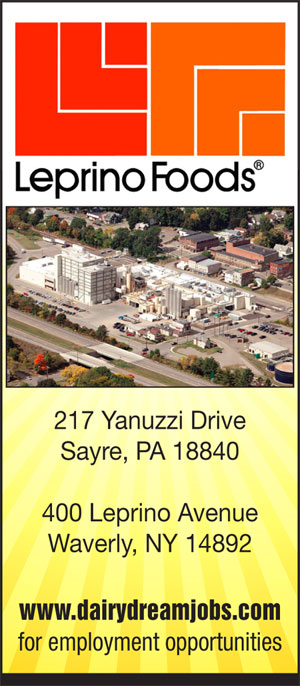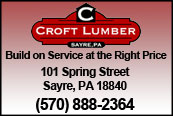 VALLEY SPORTS REPORT: WAVERLY'S MASTRANTUONO HEADLINES "SUPER 7 MALE ATHLETES OF THE SPRING" — TIOGA'S SAM TAYLOR TOP NEWCOMER (8 PHOTOS) (2015-06-27)


Valley Sports Report
THE VALLEY — There's something to be said for peaking at the right time.

Waverly junior Josh Mastrantuono put everything together at the perfect time and parlayed his efforts into a gold medal in the pole vault at the New York State Track & Field Championships, earning the 2015 Valley Sports Report "Male Athlete of the Spring."

Mastrantuono, who was consistently vaulting 12-feet, 6-inches through the season, cleared a personal-best 14-feet to finish second at the Section IV Championship. He duplicated his efforts in tough conditions at the state meet to claim gold.

Mastrantuono was also named the Valley Sports Report "Male Track & Field Athlete of the Year."

Tioga 7th-grader Sam Taylor earned low-medal honors in his first varsity golf match this spring, then capped his season by earning a berth in the Section IV Individual Championships to earn the "Newcomer of the Spring."

Sam Taylor was fourth at the IAC Small School Championships and then turned in a third-place finish at the Class C Championships.

Taylor topped a strong field of newcomers this spring, including Sayre's Jordan Rockwell and Nate Sweet, and Tioga's Mitch Taylor — all baseball players.

The "Super 7 Male Athletes of the Spring:"

Josh Mastrantuono, junior, Waverly: See above.

Tyler Forbes, senior, Athens: Forbes, who repeated as Valley Sports Report's baseball "Player of the Year," capped a brilliant four-year varsity career with another strong season on the mound and at the plate.

This season against rugged competition in the NTL, Forbes was 3-3 with two saves and a 1.59 ERA. He fanned 60 and walked eight in 32 2/3 innings and allowed opponents to hit just .118. At the plate, Forbes hit .450 with nine doubles in 27 hits, seven steals, 19 runs scored and 23 RBI. He struck out just once in 75 plate appearances.

Peter Simmons, senior, Tioga: The Tigers' ace for four years, Simmons posted a 6-2 record with a 2.69 ERA in his senior season. Hs fanned 98 and walked 17 in 67 innings on the mound. Simmons graduates as the school's all-time winningest pitcher with 25 career wins (against just four losses) and also tied the school record, previously set by his father Randy Simmons in 1985, for strikeouts in a game with 17.

Simmons also contributed in a big way at the plate, hitting .358 (29 hits) with 23 runs scored and 24 RBI.

Joey Galizia, senior, Sayre: Galizia was a double-winner at the District 4 Track & Field Championships, claiming gold in the long jump and triple jump.

Galizia, who also won gold in the triple and long jumps at the NTL Championships, earned a sixth-place medal in the triple jump at the PIAA Championships.

Parker Hendershot, sophomore, Tioga: Hendershot had an amazing season at the plate with a new school-record 49 hits and a .521 batting average. He also had a .583 on-base percentage and led the team with 41 runs scored, 33 RBI and 12 stolen bases. He also had 19 extra-base hits — 12 doubles, five triples and two home runs — for an .819 slugging percentage and had an astronomical 1.402 OPS.

Hendershot also enjoyed a strong season on the mound. He was 5-1 with a 1.39 ERA and fanned 40 and walked 10 in 26 innings.

Noah Schumacher, senior, Tioga: Schumacher finished a stellar high school career with his third trip to the Section IV Individual Championships.

He earned low-medal honors at the IAC Small School Championships and was seventh at the Class C Championships.

Jesse Manuel, junior, Tioga: A speedy outfielder with incredible range, Manuel was named the Valley Sports Report "Defensive Player of the Year." He hit .316 (25 hits) with 31 runs, 13 RBI and nine stolen bases.

On the mound, Manuel was 7-0 with a 2.79 ERA. He fanned 67 and walked just 13 in 42 innings of work.

——————

IN PHOTO 1: Waverly's Josh Mastrantuono. IN PHOTO 2: Tioga's Sam Taylor. IN PHOTO 3: Athens' Tyler Forbes. IN PHOTO 4: Tioga's Peter Simmons. IN PHOTO 5: Sayre's Joey Galizia. IN PHOTO 6: Tioga's Parker Hendershot. IN PHOTO 7: Tioga's Noah Schumacher. IN PHOTO 8: Tioga's Jesse Manuel. ... VSR STOCK PHOTOS.





Print Friendly Version
You've asked about helping ...
here's your chance. Click HERE