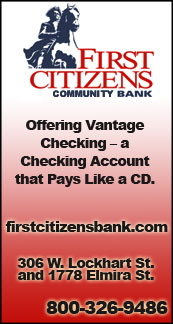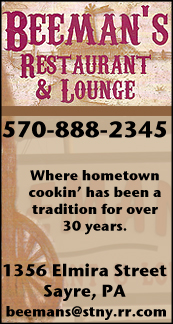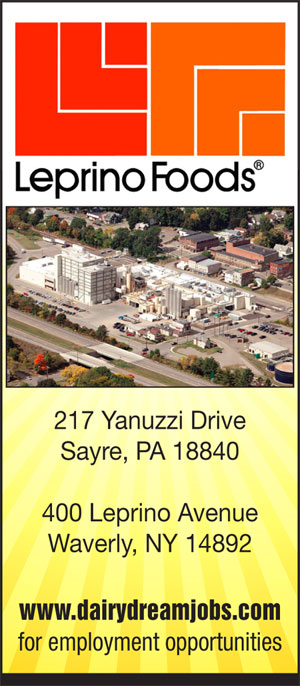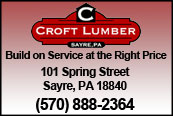 FROM THE PRESS BOX: A LOOK INTO THE CRYSTAL BALL AT THE 2016-17 BOYS HOOP SEASON (2016-03-23)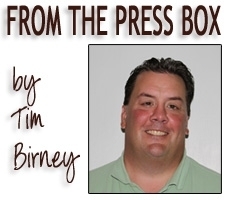 It was a bit of an up-and-down 2015-16 season on the boys hardwoods with Waverly and Athens experiencing most of the ups and Sayre and Tioga a great many of the downs.

With so many factors to consider, looking into the future eight months, the Crystal Ball is still a bit murky on the 2016-17 season, but I can make out enough to venture an educated guess.

Athens Wildcats: The Wildcats graduate six seniors, including all-star big men 6-7 Joe Moyer and 6-4 Austin Lister, who combined for more than 20 rebonds and six blocked shots per game, as well as 6-3 Aaron Barry off the bench, so there is work to be done in the low post.

Six-foot, five-inch Daniel Joyce had a very good junior season, but will be the only returner with any experience in the low post. A pair of JV grads ó sophomore Zach Jayne, an incredible athlete, and 6-5 Matt Faria ó will need to contribute immediately.

Of course, thereís a possibility juniors-to-be Ethan Lane and Gavin Stein will form one of the most dynamic guard combos in the NTL next season. The Wildcats also have a plethora of backcourt talent coming up from JVs that will likely provide quality minutes in Tyler Fauver, Braden Priester, Anthony Peterson and swingman Mateo Green.

Around the NTL, Mansfield returns a pair of dynamic players in Brock Burleigh and Shane Kelly and will vie for the Division 1 title, and Wellsboro graduates just one senior and will be in the hunt for the division title again as well.

Prediction: The Wildcats may be hard-pressed to duplicate this seasonís 18-6 mark and repeating as Division 1 champs will also prove difficult, but I donít think there will be a huge fall off. 2016-17 record: 16-8.

Sayre Redskins: The Redskins showed flashes of things to come and finished the 2015-16 season strong. With just one senior lost to graduation, Sayre will return the vast majority of its team returning brighter days are ahead.

Jordan Rockwell and Chris Ray form a very quick, but small backcourt, and Nate Sweet and Jalen Powers return in the low post. If he continues to develop, the driving force for the Redskins could be sophomore-to-be Marcus Bauman, a lanky 6-2 swingman who can score from all over the court and has a propensity to make shots at key moments.

Another key will be any depth the Redskins can develop, starting with Isaiah McClenney and Ryan Murrelle and possibly JV grads Jakeb Ressler abd Gage Carnrike.

Around the NTL, defending Division 2 champs Cowanesque Valley graduate league MVP Bryant Painter and first-team all-NTL performer Tyler Melko, but return first-teamer Colton Vinulan, while Liberty loses the ultra-talented Darrell Carroll to graduation, and Williamson loses one of its two best players.

Prediction: The Redskins were 6-4 in the Small School and could easily improve on that mark next season. Northeast Bradford also returns most of its team and could be the favorites in Division 2. The Redskins finished the 2015-16 season at 7-15 and should easily improve on that mark. 2016-17 record: 12-12.

Tioga Tigers: In recent years, the toughest thing to gauge is whoís going to play for the Tigers from one year to the next.

Tioga returns one of the best players in the region in junior-to-be point guard Nick Klossner, as well as his classmate shooting guard Connor Hutchinson, who excelled in his first year on the varsity hardwood.

The JV team will likely graduate a pair of talented scorers in Pierce Hendershot and sharpshooter Lucas Klossner.

The 2016-17 Tigers should feature more scoring punch and a better basketball IQ, but there wonít be much size, which could make rebounding a weakness.

Tioga will definitely need its returning seniors to step up and provide quality minutes.

Around the IAC, Newfield graduates a pair of key seniors, including IAC South Small School MVP Cole Banfield, but returns a wealth of talent and are the favorites to repeat as divisional champs, while S-VE returns a lot of size and talent and should improve on its 8-11 finish. Candor and O-M will likely continue to struggle.

Prediction: The Tigers finished the 2015-16 season at 6-13 and should be able to improve on that next season. 2016-17 record: 9-10.

Waverly Wolverines: The Wolverines graduate a pair of talented guards in Peyton Miller and Jeff Mitchell, as well as a big body in the paint in 6-5 Matt McFarland, but return a slew of talent, led by seniors-to-be Hunter Bodine, 6-4 Jon Ward and Garrett Sutryk.

Senior-to-be Zach VanHouten and junior-to-be Matt VanHouten will be looked to for more minutes as coach Lou Judson works to groom some depth, which has been a big strength for the Wolverines in recent years, but could be a weakness in 2016-17.

The Wolverines will look for minutes off the bench and could get them from seniors-to-be Nate Bennett or Brandon Cantrell or from re-enforcements from this yearís JV team with Eithan McEnulty, Jason Jequinto, Cejae Mitchell, Chandler Whitmarsh and Tyler Croft the top candidates.

Around the IAC, Watkins Glen loses several key starters, while Notre Dame returns a wealth of talent, including senior-to-be Derrick Stark and Ulster native Gary Raupers, and Newark Valley loses three very good seniors, but returns some quality players.

Prediction: Hunter Bodine will likely be the best player in the IAC South in 2016-17 and the Wolverine starting five will be very good. They are still the team to beat in the Large School ranks, but I canít see them duplicating this seasonís 18-1 regular-season mark, but they wonít be far off it. 2106-17 record: 16-3.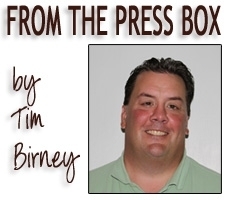 Print Friendly Version
You've asked about helping ...
here's your chance. Click HERE