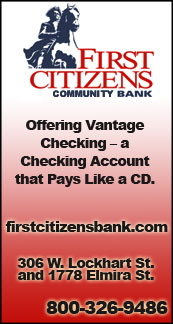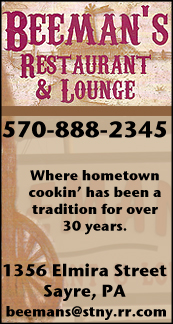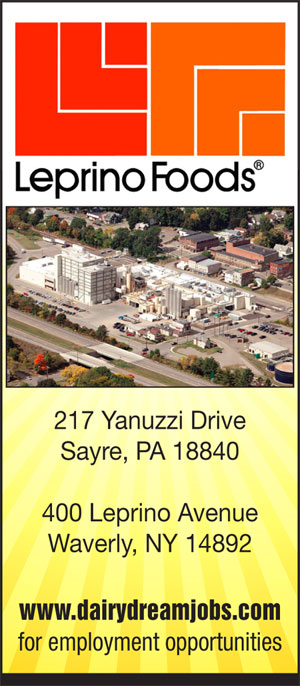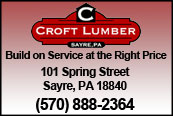 VALLEY SPORTS REPORT: COURTNEY TABBED 2015-16 "MALE ATHLETE OF THE WINTER" (2016-03-27)


Valley Sports Report
THE VALLEY — After his incredible performance at the PIAA wrestling championships, Athens junior Brian Courtney is the 2015-16 Valley Sports Report "Male Athlete of the Winter."

It's nearly impossible do something that's never been done before in the long and illustrious history of PIAA wrestling, but Courtney did just that in beating three returning state champs in consecutive matches to claim a state title.

Courtney was the hands-down winner of the 2015-16 Valley Sports Report "Wrestler of the Year."

Courtney becomes the seventh state champ in school history and only the third three-time PIAA place-winner — he finished third place as a freshman and runner-up as a sophomore — in Athens wrestling history.

Courtney won his third North Section title, third District 4 title and third Northeast Regional title on his way to States. He beat Bedford's Jon Gabriel, last year's 126-pound champ, Reynolds' Cole Matthews, who beat him in the 120-pound title match last year, and Central Cambria's Max Murin, last year's 113-pound champ, en route to his first title.

Earlier this year, Courtney won a Saucon Valley Tournament title and a Jarvis Tournament title, and was second at the Christmas City Tournament (losing to two-time Class AAA state champ Luke Karam of Bethlehem Catholic.), and the Bedford Tournament (losing to Gabriel).

Courtney wrapped up his junior season with a 41-2 record and is 110-4 for his career.

The remainder of the "All-Valley Super 7 Male Athletes of the Fall" are as follows:

John Worthing, freshman, Tioga: Worthing breezed through the Section IV Championships before pinning top seed Eli Rodriguez in the finals. (Rodriguez would go on to finish third at States after earning a wild card berth.)

At the New York State Championships, Worthing rung up a pair of quick pins (37 and 48 seconds) and a technical fall before dropping a 5-1 decision in the states finals to Central Valley's Jon Charles.

Worthing won an IAC title and a Class D title, as well as finishing first at the North Country Invitational. He was second at the rugged Windsor Christmas Tournament and second at the Fallen Heroes Tournament.

Worthing finished the season at 35-5 — his second straight 35-win season — and has 80 wins in career.

A.J. Burkhart, sophomore, Waverly: Just 3 1/2 days before his first match at the New York State Championships, Burkhart — the returning state champ at 99 pounds — tore the MCL in his right knee.

Despite the injury and basically wrestling on one leg, Burkhart won his first two bouts Friday to advance to the semifinals, but lost three one-point decisions Saturday to finish sixth.

Burkhart won an IAC title, Class B title and Section IV title, as well as earning first-place finishes at the Penfield Holiday Tournament, the Windsor Christmas Tournament and the Mike Watson Invitational.

He finished the season at 35-6 and has 108 wins in his career.

Jeff Gao, junior, Athens: Gao capped a brilliant junior season with a pair of District 4 gold medals and a trip to the PIAA Championships to earn the 2015-16 Valley Sports Report "Male Swimmer of the Year."

Gao won the 200-yard individual medley in a time in 2:03.86 at the D4 meet and was second in 100-yard backstroke in 57.49. He turned down an at-large invitational to swim the backstroke at the state meet. Gao finished 27th at the PIAA Championships in a time of 2:06.25.

He was a four-time winner at the NTL Championships and a four-time winner at Valley Christmas meet.

Josh Mastrantuono, senior, Waverly: Mastrantuono won the 100-yard breaststroke in 59.77 seconds at the Section IV meet. He was second in 50-yard freestyle in 22.59 seconds and swam on a pair of third-place relay at Section IV meet.

Mastrantuono finished 13th in the breaststroke and the New York Championships in a personal-best time of 59.71 seconds.

He won a gold medal and three silver medals at IAC Championships and was a three-time winner at the Valley meet.

Hunter Bodine, junior, Waverly: Bodine helped the Wolverines to their best start to a season in school history (18-0) and was one of the most explosive players in the region. He was the Valley Sports Report 2015-16 "Boys Basketball Player of the Year."

Bodine is tremendously quick with the ability to shoot from any angle and has an uncanny ability to get the ball to the bucket in traffic against taller defenders. He is also a physical defender and creates a lot of fast-break opportunities for himself and his teammates.

Bodine packed the stat line nearly every night, averaging 13.7 points, 5.2 rebounds, 3.4 assists and 2.9 steals per game. He also connected on 39 3-pointers this season.

Bodine saved his best for last this season, pumping in a career-high 30 points in a 77-67 loss to Seton Catholic in the Section IV, Class B quarterfinals.

Billy Cowles, senior, Waverly: Cowles emerged this season as one of the top bowler on the best team in the IAC and was at his best in the postseason to earn the title of Valley Sports Report's 2015-16 "Bowler of the Year."

Billy Cowles had the third highest average for the season in the IAC at 206.73 and rolled one of the two 300 games in the league this year. He also rolled the high series in the IAC this year at 785.

Billy Cowles finished fourth in the IAC Championships to lead the Wolverines to another title, then tied for the gold medal with a 615 series to lead Waverly to a Class B title.

He finished off the season by qualifying for the New York State Championships with a nine-game set of 1,825 (202.78), which was the top series not on the Section IV champion U-E squad. At States, he finished 27th with a six-game set of 1,151.

———————

IN PHOTO 1: Athens' Brian Courtney. IN PHOTO 2: Waverly's A.J. Burkhart. IN PHOTO 3: Tioga's John Worthing. IN PHOTO 4: Athens' Jeff Gao. IN PHOTO 5: Waverly's Jeff Mastrantuono. IN PHOTO 6: Waverly's Hunter Bodine. IN PHOTO 7: Waverly's Billy Cowles. … VSR STOCK PHOTOS.




Print Friendly Version
You've asked about helping ...
here's your chance. Click HERE