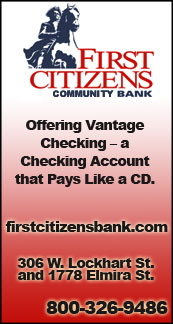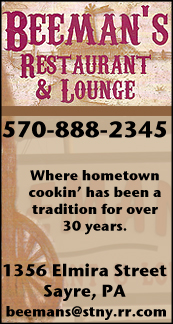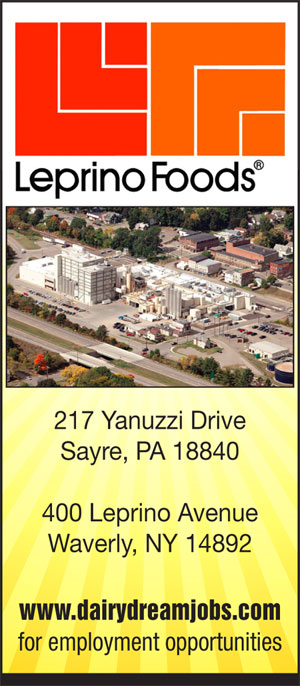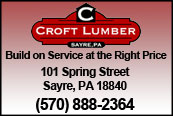 FROM THE PRESS BOX: THE "SUPER 7 STORYLINES" OF THE 2015-16 WINTER SEASON (2016-03-27)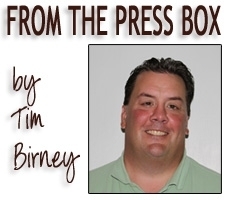 As we put a bow on the 2015-16 winter sports season, let's take a look back at a very memorable and, at times, remarkable 3 1/2 months of action.

Some storylines are the start of something to watch in the future, others are the continuation or the culminations of something we've been watching for some time.

From 7 to 1, here are the "Super 7 Storylines" of the 2015-16 winter season:

7. Waverly / Tioga bowling teams sweep IAC division titles: It is quite a testament to Valley Bowling Center proprietor Greg Joseph and house pro Paul Voelker that the Waverly and Tioga boys and girls — the teams that call VBC home — all won their respective IAC divisions this season.

The access to the bowling center and the hands-on teaching provided, coupled with the talents within the programs and their willingness to put in the time to get better, has made both programs models within the IAC.

Don't be surprised if this is a storyline we see more of in the upcoming years.

6. Resurgent Athens swim teams enjoy strong seasons culminating in four events advancing to PIAA Championships: The Wildcat swim teams posted their best seasons in years. The boys were 10-1 with the lone loss coming in the season finale against Class AAAA Williamsport, while the Lady Wildcats finished at 9-0-1, including their first win over Williamsport in more than 20 years.

In the postseason, the Wildcats collected a pair of District 4 gold medals (Jeff Gao and the 200-free relay foursome of Gao, Bryan Solomon, Tyler Burlew and Austin Dukes.) and a pair of at-large berths (Taylor Lane and Bryan Solomon) to advance four events to the PIAA Championships.

To the credit of coaches Mark Keister and Shauntel Avery Place, both teams were peaking at the end of the season with a slew of personal-best times in the postseason. A special tip of the cap to Avery Place, who watched all three of her relay teams and Lane post school records at the District 4 meet.

6B. Waverly's Josh Mastrantuono caps brilliant career with third trip to States: Josh Mastrantuono capped his senior season with a personal-best 13th-place finish in his third trip to the New York State Championships.

Mastrantuono also said good-bye to his home pool in style, recording his 300th career win in his final home meet.

5. Waverly boys post historic 18-0 start to season: Lou Judson's Waverly Wolverines won their first 18 games of the season for the best start in school history, which includes four Section IV championship teams.

It wasn't always easy, the Wolverines needed a furious fourth-quarter rally at home to beat Newark Valley, and also rallied at home in the second half to beat Whitney Point. They survived a scare at S-VE and were tested in games at Notre Dame, at home against Maine-Endwell, and at Athens in the finals of the Valley Christmas Tournament.

Waverly lost its final regular-season game at Dryden in a battle of state-ranked teams, but avenged the loss a week later in the overall IAC Large School Championship game.

4. Sayre's Paige Wampole caps brilliant career, leads Sayre to PIAA playoffs: With two starters from last year's team electing not to play, few picked Sayre to equal their success from the previous season. The Lady Redskins not only equaled that success (posting their second consecutive 17-5 record in the regular season), but bettered it with a third-place finish in the District 4 playoffs and a trip to the PIAA Championships.

From day one of the season, Wampole was the driving force behind the Lady Redskins' success. She controlled the paint with 13.8 rebounds, 3.8 blocked shot and 2.3 steals per game, and also impacted the game at the offensive end with 12.5 points and 2.6 assists per game.

3. Tioga's John Worthing, Waverly's A.J. Burkhart take different paths to New York State hardware: A knee injury 3 1/2 days made everything a struggle for Burkhart and his sixth-place medal was an achievement in itself, while Worthing breezed into the finals.

Burkhart gutted out a pair of hard-fought wins Friday to advance to the semifinals, but Saturday was a different story. With his mobility even more limited, Burkhart dropped three one-point decisions, including an overtime loss to Walton-Delhi's Caleb Robinson. Burkhart had beaten Robinson, 9-2, in the Section IV finals two weeks before.

Worthing's dominance actually began at the Section IV Championships, where he registered a major decision and two pins, including a fall over top seed Eli Rodriguez of Norwich, who ended up finishing third at States.

Once in Albany, Worthing recorded a pair of quick pins (37 and 48 seconds) and a technical fall, before losing a 5-1 decision in the finals to Central Valley's Jon Charles.

I have a feeling this is a storyline we'll see more of next year.

2. Valley Christmas Tournament returns after nine-year absence: There are few things in the Valley that draws a crowd like the Valley Christmas Tournament and that's why it was so good to see it return.

Anyone who has ever played in the annual event never forgets it and those bragging rights last forever.

This year's games drew very good crowds and the student sections were at the top of their games.

Here's hoping politics never gets in the way again and all future basketball players in the Valley can enjoy the same experience.

1. Athens junior Brian Courtney finally strikes gold with historic run to PIAA title: Courtney entered his junior season with a 69-2 career record with both losses coming to eventual state champs at the PIAA Class AA Championships. As a freshman, he finished third and as a sophomore he was second.

When the brackets were released this year, few thought Courtney had a chance for his first gold medal. There were three returning state champions in his way, but Courtney relished the challenged and answered it in a way no ever had.

After a technical fall in the round-of-16, Courtney knocked off his first returning state champion in Bedford's Jon Gabriel in the quarterfinals, then beat the young man who denied him gold the previous year in Reynolds' Cole Matthews in the semifinals.

In the finals, Courtney worked a hard-fought, 3-2, win over Central Cambria's Max Murin to claim the elusive PIAA gold medal he's had his eyes on since the first day he stepped on a wrestling mat at Athens High School.

Courtney's three days of wrestling at Hershey were so impressive that several members of the media on press row only had one name on all three lines of the "Most Outstanding Wrestler" ballot — Brian Courtney.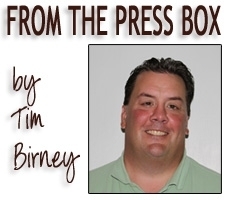 Print Friendly Version
You've asked about helping ...
here's your chance. Click HERE