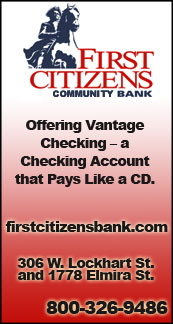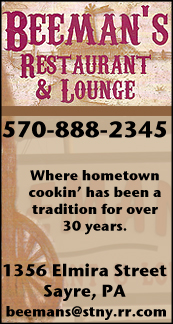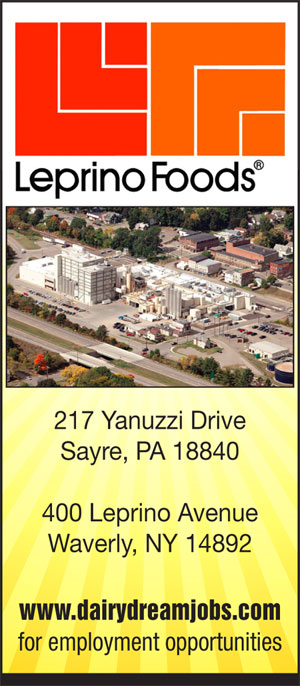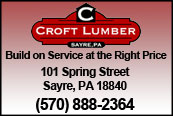 FROM THE PRESS BOX: AN INTERESTING PROPOSAL FOR THE IAC — CRYSTAL BALL COMES INTO FOCUS FOR 2017 BASEBALL SEASON (2016-06-20)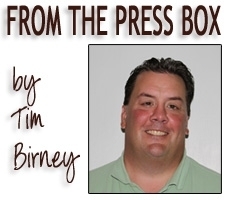 The crystal ball is beginning to come into focus as we seek some answers looking ahead to the 2017 baseball season, but first, an interesting proposal has been put in front of the IAC baseball coaches and athletic directors.

The proposal calls for the IAC (baseball for now, but I'm sure softball would fall in line if the ADs were in favor) to be split into three divisions based on class sizes.

The new divisions would be as follows:

Division 1: Dryden, Newark Valley, O-M / Watkins Glen, Union Springs, Waverly, and Whitney Point.

Division 2: Edison, Lansing, Notre Dame, S-VE, Tioga, and Trumansburg.

Division 3: Candor, Groton, Marathon, Moravia, Newfield, and Southern Cayuga.

The proposal also calls for all IAC games (15) to be played within the division — three against each team, leaving four open dates to schedule against any teams. A fifth date will be saved for the IAC playoffs.

Simply put, I like it. Teams will playing opponents in their own class and will have the ability to schedule bigger schools in their non-league games, which is a big benefit as far as playoff points are concerned.

The proposal also calls for the three division winners to advance to a four-team playoff for the IAC Championship with a wild card to be determined based on Section IV playoff points average.

Again, I like it. The new system won't guarantee the four best teams in the league will be in the championship tournament, but there's a good chance three of the best four will be there.

One final element of the proposal calls for divisional foes to play each other three times in the same week. For example, Waverly would host Union Springs on Monday, travel to Union Springs on Wednesday, and then host the Wolves again on Friday.

Not crazy about this aspect of the proposal. An early-season injury or two could bury a team's chances for a division title.

All in all, though, the proposal carries many more positives than negatives and would considerably improve the competitive balance in the IAC, which has been seriously lacking over the last few years.

——————

The 2016 baseball season was a banner season for the Valley with Tioga winning its second consecutive Section IV, Class C title, and Sayre advancing to the District 4, Class A championship game.

Tioga, Sayre and Athens all won division titles — and all four teams posted winning records.

And, it could be even better in 2017.

The crystal ball has come into focus on the 2017 baseball season. Here are a few observations and predictions:

Athens Wildcats: The NTL Large School champion Athens Wildcats return virtually in tact in 2017 and will be the undeniable favorites to win their third consecutive division title.

Cody Jennings and Matt Collins will form the best 1-2 pitching punch in the division, rivaled by only Sayre's Jordan Rockwell and Nate Sweet in the NTL.

Luke Newman will lead an Athens offense that will have another year of experience and should score runs in bunches.

Prediction: Athens cruises to a Large School title and makes a run at the District 4, Class AAAA title. …18-2 in regular season.

Sayre Redskins: The NTL Small School champion Sayre Redskins return in tact in 2017 and are the overwhelming favorite to repeat as the division champs. (Sound familiar.)

Rockwell and Sweet are a dynamic 1-2 punch on the mound and Matt Williams did not allow an earned run in 15 2/3 innings this season.

The Redskins have everything you want in an offense — speed at the top of the line-up in Sam Wheeler, contact hitters galore, and power in the middle of the line-up in Williams, Sweet and Connor Hanafin. They should score a lot of runs in 2017.

Prediction: If Williams, who has been limited on the mound since an elbow injury prior to his freshman season, can become more of a factor on the mound, the Redskins could be very tough to beat. I say they win the division, and the District 4 crown. … 18-2 in the regular season.

Tioga Tigers: The two-time defending Section IV, Class C champs lose several starters to graduation, most notably Jesse Manuel and Tanner Folk, but will likely still be the team to beat in the IAC and Section IV in 2017.

Parker Hendershot, Pierce Hendershot, and Mitch Taylor return to form a strong pitching and hitting nucleus for the Tigers. I expect Tyler Whitmore and Zach Blayda to become major contributors offensively, and Damon Rockwell to continue his contributions on the mound and at the plate.

Regardless of how the IAC breaks down in 2017, the Tigers will be the team to beat in their division. However, depth could be a concern with little in terms of the lack of obvious impact players on the way up from the JV ranks.

Prediction: If the new IAC proposal comes to fruition, life will get a lot tougher for the Tigers, but they return a slew of arms and will still hit the ball as well as anyone. A division title and a third straight Section IV title are a definite possibility, but the crystal ball is a lot more murky on the subject this year than it was last. … 17-3 regular season.

Waverly Wolverines: Without a true "ace" on the mound for the first time in years, the Wolverines slid back 11-9 in the regular season and third place in its division.

Tyler Croft and Eithan McEnulty had solid sophomore seasons on the bump for Waverly and should be even better next year, but freshman Bradey Roney could end up being the "ace" coach Kyle McDuffee has been seeking.

Brendyn Stillman returns for his senior season and big offensive numbers should follow, but he'll need some help. Stillman hit .537 as a junior this season, but only two other returners — Zach VanHouten (.375 in 32 ABs) and Gavin Bennett (.324 in 37 ABs) — hit better than .286 in 2016.

Prediction: The Wolverines need to improve in every facet of the game, especially defensively (49 errors in 21 games in 2016), to challenge for a division title. A lot depends on how the IAC is structured in 2017, but I don't this team quite ready to contend yet. … 12-8 regular season.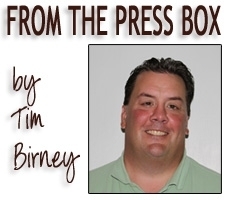 Print Friendly Version
You've asked about helping ...
here's your chance. Click HERE