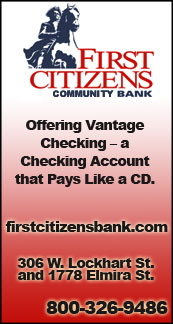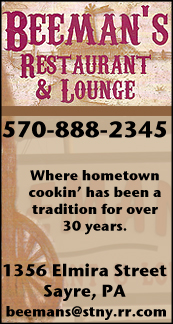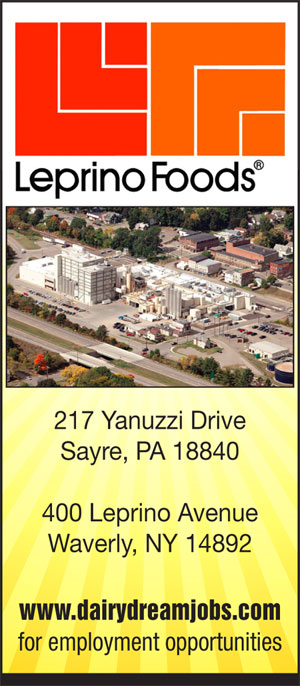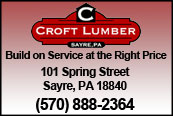 FROM THE PRESS BOX: LOOKING AHEAD TO THE 2017 SOFTBALL SEASON ... AND MORE (2016-06-21)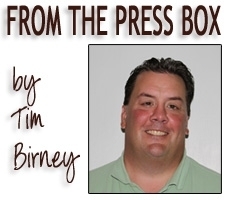 It was a pretty good season for the Valley softball teams with three qualifying for the postseason, including Tioga's run to the Section IV, Class C championships game.

As I glance into the crystal ball, I see there's a very good chance next season could end with similar results.

Athens Lady Wildcats: With Athens in search of a new coach, there are some questions surrounding the 2017 season.

There is no question, however, about how much talent the new coach will have to work with. Aubrey Allen, Emma Adams, Hayleigh Macik, Reagan Lynch, Morgan Ferguson, and Lexi Morley are a good starting point for an offense that will be more experienced and should score more runs.

Adams and Allen are a strong 1-2 punch in the pitcher's circle.

Prediction: The Lady Wildcats have a couple of holes to fill due to graduation, but there appears to be a few impacts players on the way up from the junior high and JV teams that could be make an impact immediately. … 15-5 in regular season.

Sayre Lady Redskins: Sayre graduates several starters, most notably center fielder Paige Wampole, and also loses sophomore catcher Alia Post, who has moved out of the area, but will have a couple of talented pieces returning in shortstop Kate Cron and pitcher Kaitlynn McCarter.

The Lady Redskins also return starters Camryn Brown and Blair Wampole, as well as several girls who saw limited action, and they'll need immediate contributions from all of them to improve on 2016's 4-15 record.

Prediction: Sayre has been in a two- to six-win rut over the last several years and to this point, there's nothing to indicate next year will be any different. … 5-15 in regular season.

Waverly Lady Wolverines: Waverly graduates a large group of seniors, but will return a trio multi-talented players in Shailei Kraft, Zoe Mennig and Wendi Hammond.

Hammond will likely be one of the best pitchers in the IAC next, and she'll join Kraft and Mennig in the middle of the line-up.

Lyndsey Moore and Madison Klossner will likely step into full-time roles, but that still leaves several spots on the field to be filled by players up from the JV ranks. Fortunately, Waverly has a large group of candidates at the junior varsity level.

Prediction: Waverly will need immediate contributions from several inexperienced players next year to compete for a division title, and that's a lot to ask. However, the Lady Wolverines should be able to equal this year's success. …. 12-8 in regular season.

Tioga Lady Tigers: Tioga graduates a host of seniors, including a pair of all-time greats in Sam Wood and Brittany Vergason, and are sure to take a hit, but there's a great deal of talent returning and even more coming up through the JV and junior high ranks.

Mariah Culver will return as the most dangerous hitter in the IAC, and next year will be the No. 1 option in the pitcher's circle. Starters Sarah Hollenbeck, Sara Strong and Megan Godfrey also return, and Madalyn Dydynski, Kurstan Martin and Stephanie Armstrong will likely work their way into the starting line-up.

Prediction: Tioga not only loses its pitcher-catcher combo of Wood and Vergason, but its double-play combo of Taylor Ayres and Katelyn Stubbs, so there is work to be done. I'm not sure if the Lady Tigers will make it three straight trips to the Section IV finals in 2017, but it will be in the mix for sure. … 15-5 in regular season.

——————

Before the crystal ball goes dim for the summer, there are a few other predictions to render:

• The Waverly girls golf team, which was unbeaten and Section IV champ this spring, will make a serious run at duplicating that feat in 2017, and Capria Picco, Alex Tomasso, Gianna Picco, Gabby Picco, Sidney Tomasso and possibly Madison Kittle could all qualify for States;

• Tioga 8th-grader Sam Taylor will improve upon his sixth-place finish at this year's Section IV Individual Tournament and bring home a top-three medal — earning another trip to the New York State Championships;

• Not only will Athens' Breana Gambrell three-peat as PIAA long jump champion, but she'll have plenty of company at States, joined there again by her 400-meter relay mates, and possibly by Emily Lunger (if she re-joins the team next spring). The 1,600-meter relay team could also join the fun if Lunger is in the fold. If everything breaks right, the Lady Wildcats could challenge for a team title in Shippensburg;

• It may be tough sledding for anyone from Sayre, Waverly, or Tioga to qualify for States in track & field next year, but Tioga's Jonny Polo Rankin, Athens' Kalen Keathley and Ben Vosburg, and Tioga's Chloe Bellis may surprise.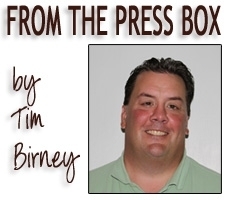 Print Friendly Version
You've asked about helping ...
here's your chance. Click HERE